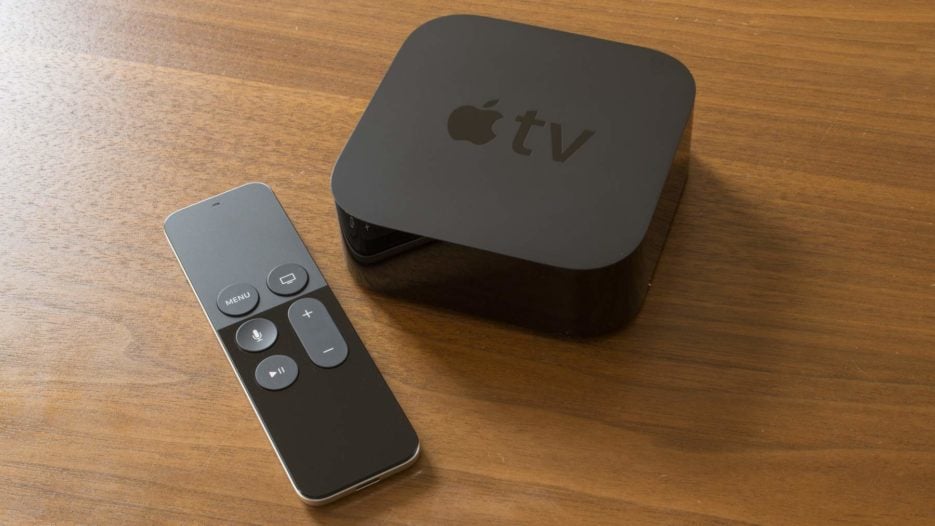 One of the first things you need to know about your Apple TV is that the 3rd generation consists of 2 models, while the 4th generation consists of a single model. While they do share a lot of similarities, they differ quite a bit in terms of software and hardware. Therefore, if you're asking yourself "what generation is my apple tv", then rest assured since below we'll tell you more about this.
Connectivity and External Differences
On the outside, the third generation Apple TV and below, but also the 4th generation models and above can be easily confused. While it's true that they have the same footprint, the latest iteration is about 1/3 lbs heavier and about half an inch taller than the third generation Apple TV.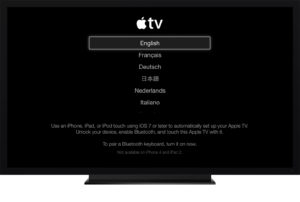 In terms of connectivity, the third and fourth generation Apple TVs are quite different. Whether the fourth generation is better than the third one or vice versa in this regard is all up to you.
Both generations feature a 10/100 Base-T Ethernet port and a power connect. However, in all other aspects they do vary.
3rd generation Apple TV: This Apple TV iteration features a Micro USB port, an optical out audio port, and an HDMI port. It also features support for Dolby Digital 5.1 surround sound and 802.11a/b/g/n wireless.
4th generation Apple TV: Compared to the previous generation, the 4th generation Apple TV features a USB-C port and an HDMI port version 1.4. While you don't get an optical audio out port, you do get 802.11AC Wi-Fi capability (MIMO). The latest Apple TV model also supports Dolby Digital Plus 7.1 and Dolby Digital 5.1 surround sound.
Remote Differences
While it's true that both Apple TVs (3rd and 4th gen) support remotes, the fourth generation is a lot more advanced.
3rd generation: The third gen Apple TV remote is silver and features dedicated Play/Pause, Menu, and directional key buttons.
4th generation: The 4th gen Apple TV remote is made of aluminum and comes in black. It sports a lot of features, including dedicated buttons for Siri, Play/Pause, Up/Down, Home, Menu, but also a gyroscope, an internal accelerometer, a Glass Touch surface (which is great for directional control) , but also features 2 microphones. Thanks to Siri Voice Command, you can control your Apple TV by issuing voice commands.
It's true that the Apple TV 4th gen remote is a lot more advanced and comes with great features, but its build quality is not that great. On top of that, it now comes with rechargeable batteries that will last you months, instead of years as it was the case with previous generation Apple TV remotes. The remote also supports 3rd party controllers which may potentially open productivity and gaming possibilities.
Identification Differences
If you put them next to each other, the third and fourth generation Apple TVs are easy to differentiate. On the other hand, there are 2 third generation iterations, and the second generation of the Apple TV looks visually the same as the third generation. Because of that, identifying them by looks alone is not feasible.
To better identify what generation your Apple TV is, you need to check their EMC and Model Number. You can check these by turning the Apple TV upside down checking the small text there.
| | | | |
| --- | --- | --- | --- |
| Apple TV | Subfamily | Model No. | EMC No. |
|  4th gen | 4nd Gen | A1625 | 2907 |
| 3rd Gen, 2013 | 3rd Gen | A1469 | 2633 |
| 3rd Gen, 2012 | 3rd Gen | A1427 | 2528 |
| 2nd Gen | 2nd Gen | A1378 | 2411 |
Internal Differences
If we are to compare the hardware of the third and fourth generation Apple TV, then you'll see there are many differences between them. For example, the Apple TV third generation features a twenty eight nanometer Apple A5 CPU (single core), 8GB of storage (flash), and 512MB RAM.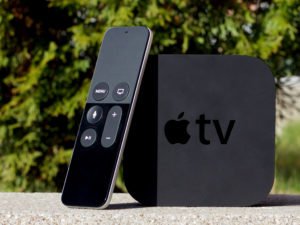 The fourth generation on the other hand features a twenty nanometer A8 CPU (dual core), between 32GB and 64GB of storage (flash), and 2GB of RAM.
While the 4th generation does have much faster and newer hardware than the previous generation, both of them do not yet support 4K video.
Software Differences
Both Apple TV generations are based on the iOS platform, but at the same time they run on different OS.
The Apple TV third generation features the 5.1 Apple TV version which offers support for selective application-like functionality and built-in channels.
The Apple TV fourth generation runs on the tvOS which allows you to connect to an app store and use fully fledged apps.
While Apple is dedicated to updating its products and software for the Apple TV third generation, we can safely assume that they won't be doing so much longer. After all, they're currently focused on the tvOS and working hard towards improving it.