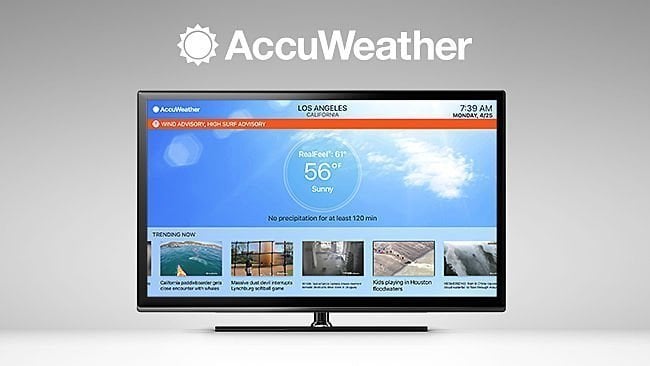 AccuWeather has just launched the all-new AccuWeather app for Apple TV 4 that is said to "revolutionize the weather viewing experience for Apple TV users" thanks to its interactive weather maps and highly detailed weather forecasts including AccuWeather's patented MinuteCast.
Through AccuWeather's interactive weather maps, users can quickly and easily zoom in and out on radar conditions locally or anywhere in the world.
The app also provides detailed weather forecasts including AccuWeather's MinuteCast minute-by-minute forecast with precipitation type and intensity for the next two hours, as well as start and end times, hyper-localized by Apple TV location.
Additional new features include AccuWeather's Day by Day 15-Day Forecast, expanded view of hourly weather forecasts, AccuWeather RealFeel Temperature and more.
The app offers expanded language support on Apple TV, meeting localization needs with 100 plus languages and dialects. It also provides real-time global severe weather alerts and warnings personalized to Apple TV users. This capability notifies viewers of alerts and warnings as they are released.
Search for "AccuWeather" on the Apple TV App Store to download the app (free).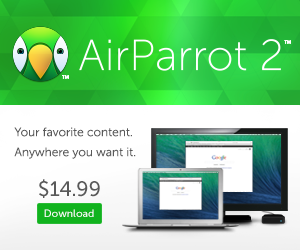 Be sure to follow Apple TV Hacks on Twitter, Facebook or Google+ for all the latest Apple TV-related news.