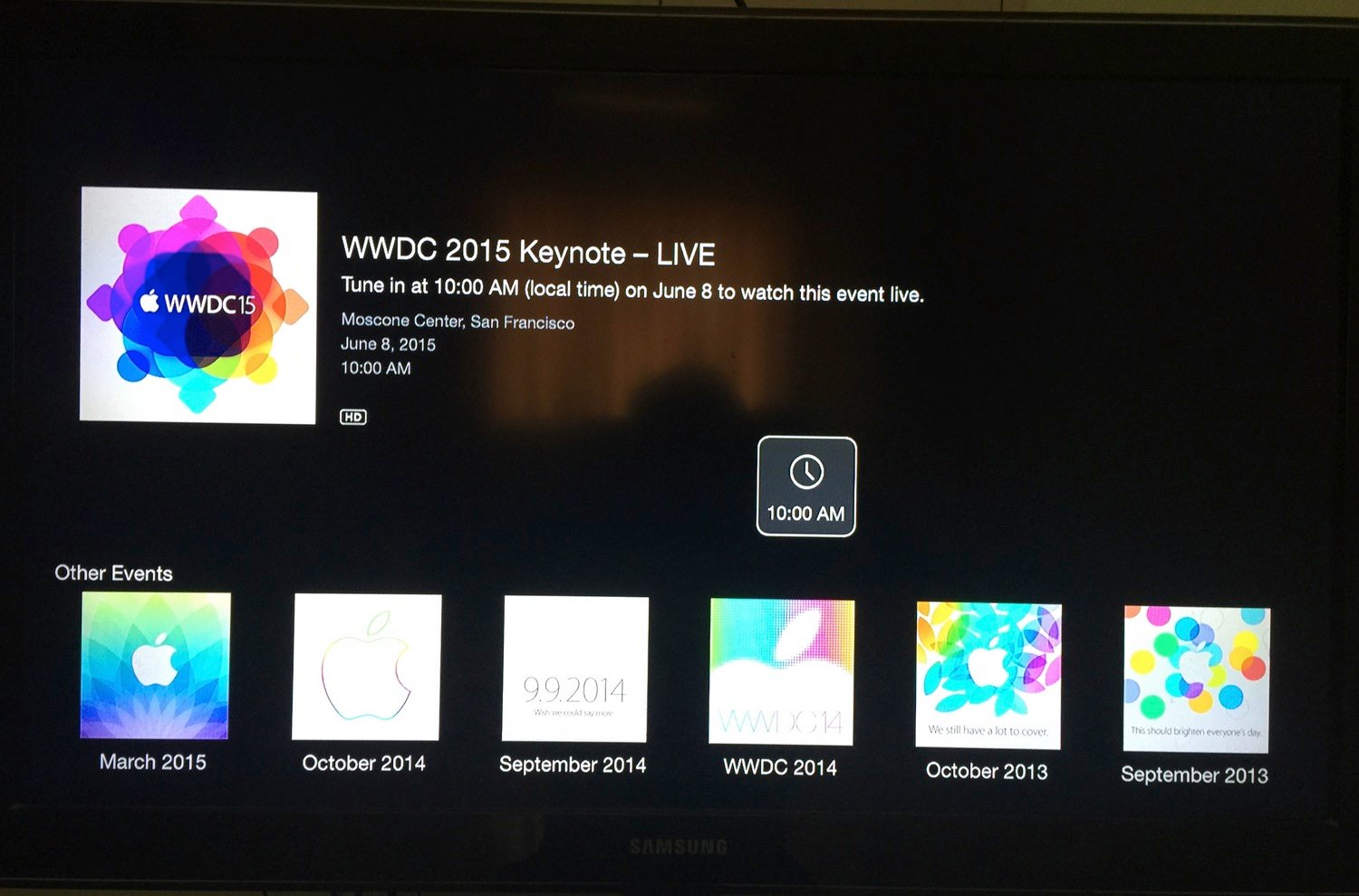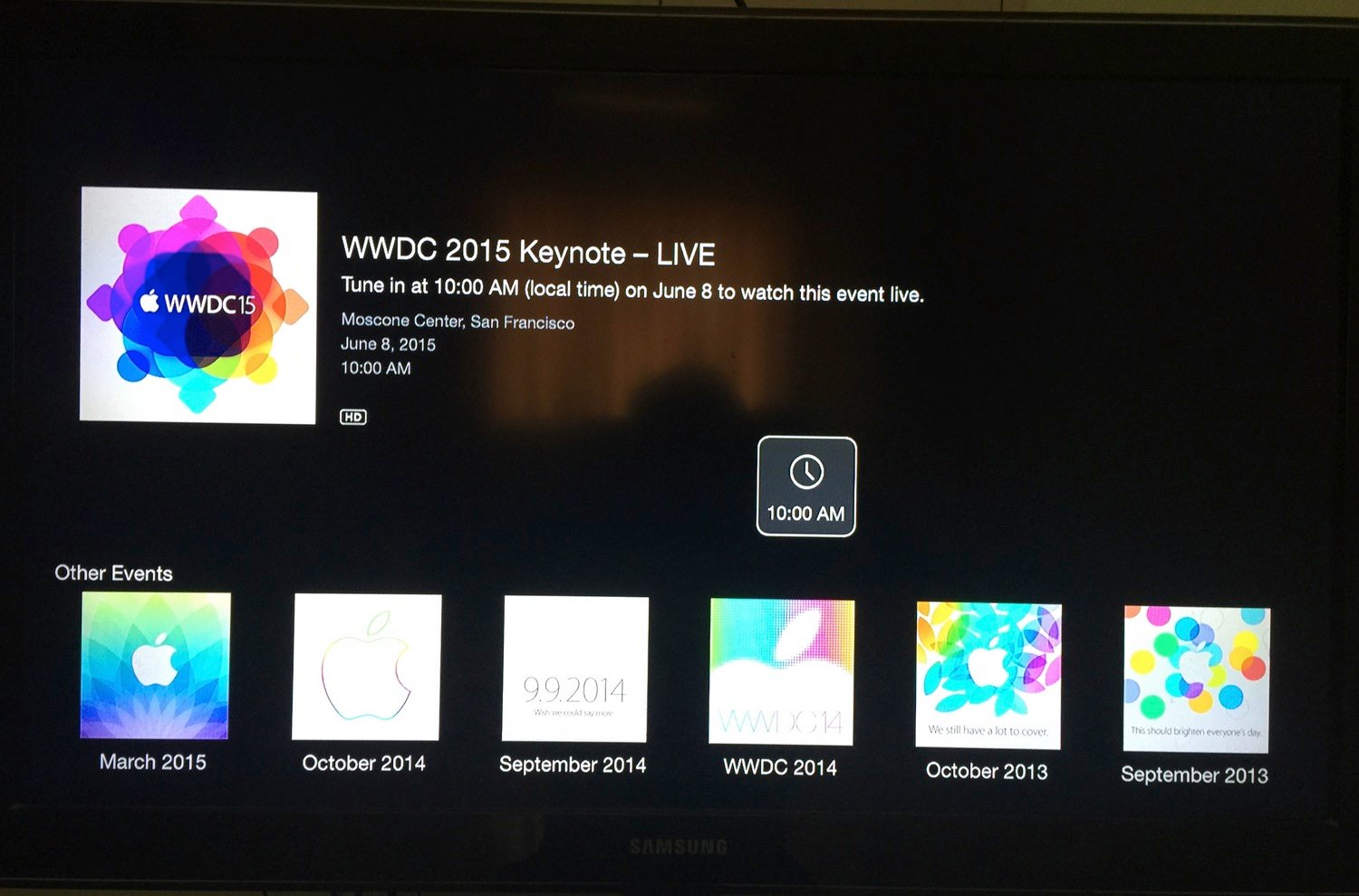 Apple just updated the Events channel on the Apple TV announcing that they will stream the WWDC 2015 keynote live on June 8th, at 10 am Pacific Time.
This isn't something new. Whenever Apple decides to broadcast their events, Apple TV users get to enjoy it via the Events channel. However, this time things are a bit different.
Usually in such cases, Apple updates their website first, at apple.com/live, announcing the live stream to be available on the web and iOS devices. We then have to wait a couple of days or even till a few hours before the event for the Events channel to be updated on the Apple TV.
This time Apple has refreshed the Apple TV channel a week before the event and, more interestingly, there is no sign of the announcement on their website yet. This might be an indication as to how special the event would be for Apple TV users. Is it yet another proof that the Apple TV 4 will be launched at the event?
Apple has a long history of hiding major event highlights in their invites, illustrations and tag lines. This might very well be one of those. Even in the WWDC 2015 logo, observant users swear that the background square with rounded edges refers to the next Apple TV's footprint.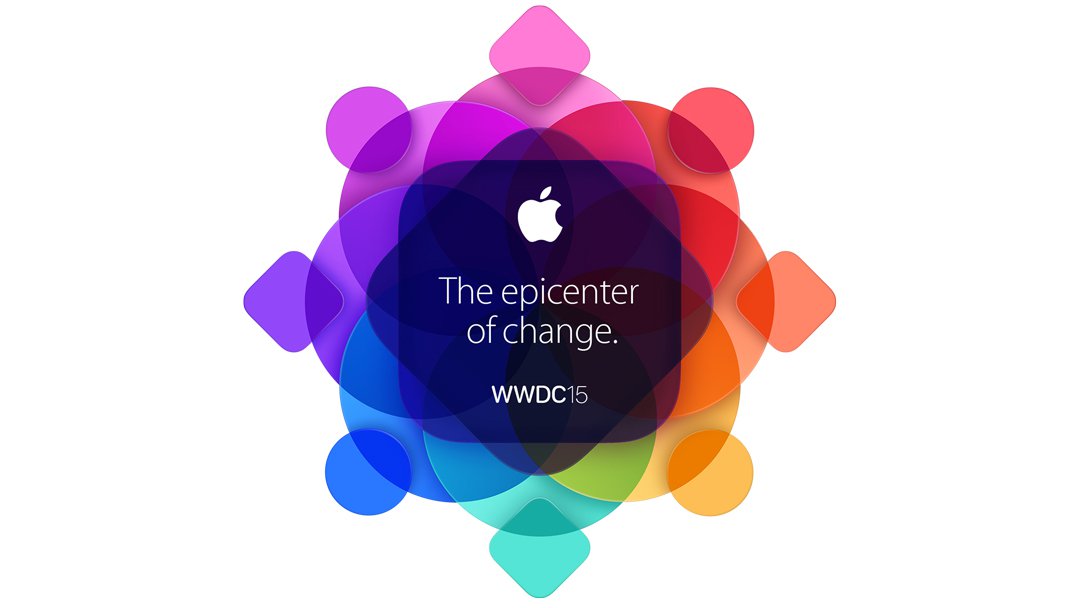 In the end, these omens just confirm our previous reports that the Apple TV 4 will be unveiled on Monday. We believe it to be slimmer, pack a redesigned interface and a new OS with support for Siri and third party apps.
Read more on Apple TV 4 specs, hardware, remote, OS and release date.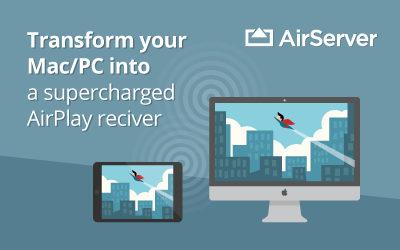 Be sure to follow Apple TV Hacks on Twitter, Facebook or Google+ for all the latest Apple TV-related news.