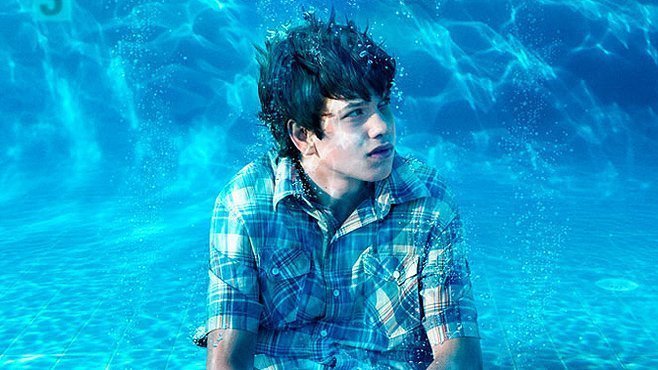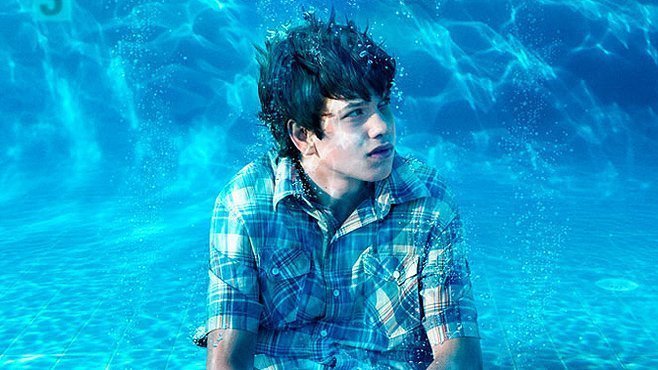 Happy New Year Movie Fans! Yes, it's time to start fresh and take off fast so here's this week's Pix Picks with a soft spotlight on some of the more inspirational efforts available to lift you up clean into 2014. And some of the other kind too…
Why not start off your year with one of the most soulful and inspiring animated films we've ever seen, 2011's, "Tatsumi", from Director Eric Khoo. This enthralling, elegant and fiercely human feature follows the hopes, dreams and life long career of revered Manga Artist Yoshihiro Tatsumi as it effortlessly interweaves some of his classic short stories of life in his Japan with the story of his own personal, artistic struggles. Great voice work from Tetsuya Bessho and Motoko Gollent really adds a powerful, poignant element of compassion to the mesmerizing and moving tales of truth, tragedy and triumph.  A truly singular inspirational trip. This film is strictly for Adults Only please.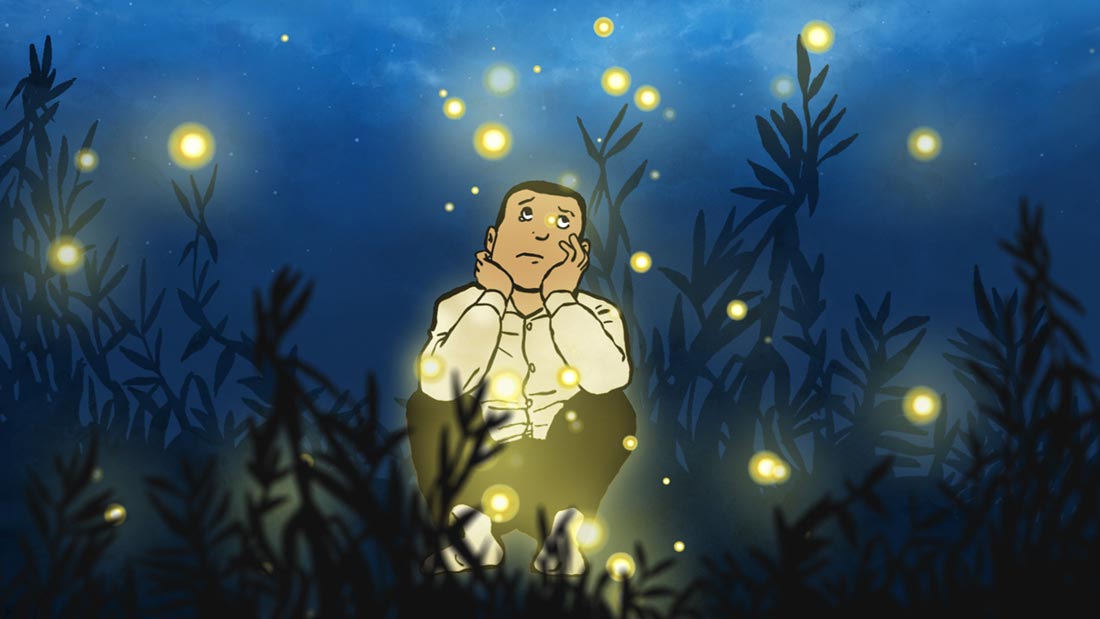 Buy "Tatsumi" on DVD from Amazon.
One for the Whole Family– A 2013 Netflix Original Documentary, "The Short Game", from Director Josh Greenbaum is new this week.  This sly, sweet, charming and always interesting doc follows the exploits of 8 of the world's best golfers, all under the tender age of 8, as they tackle the beautiful Pinehurst course in North Carolina. The kids will no doubt fall in love with the exuberant International cast of fierce competitors as they have fun and play hard and this film just might be even more interesting for parents to watch as they get an opportunity to observe the Junior Champion's own parents struggling to find a compassionate yet competitive balance with their prodigy progeny as the tournament ramps up and the Junior Golfers bear down.  A great round for everybody!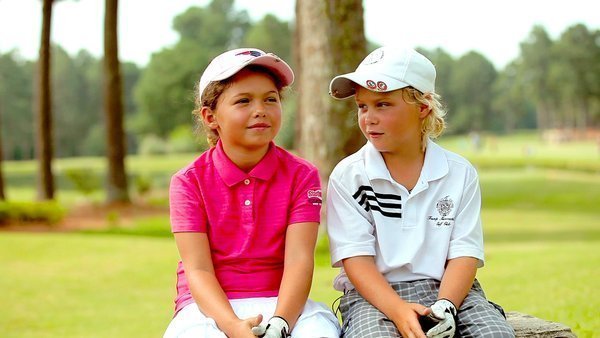 Want to learn a little more about True Love & Real Marriage in the Art World? Then take a long, lingering look at, "Cutie and The Boxer", from Director Zachary Heinzerling. This riveting doc follows Noriko and Ushio Shinohara, a married couple of contemporary artists who landed on the New York art scene in the 70's and are still leaving their footprints today. Complex, messy, intimate, intricate, ebullient, somber, quiet, loud and slightly tragic are all apt descriptions for their love, their long-term partnership and their art. It's not always pretty but then again neither is marriage.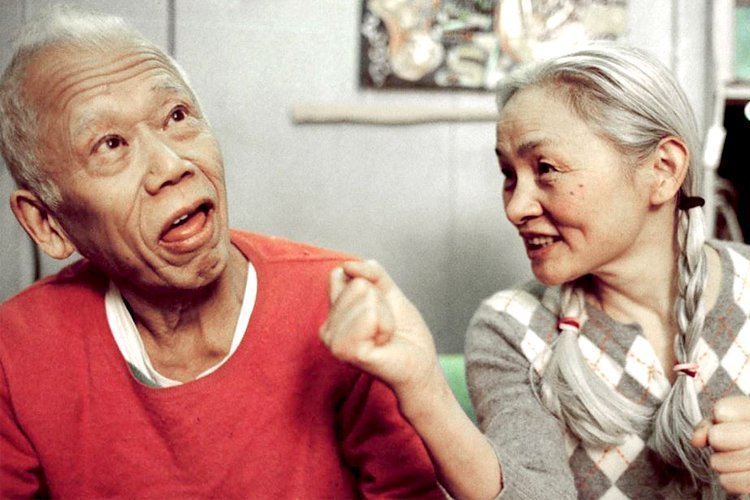 Buy "Cutie and The Boxer" on DVD from Amazon.
Let's take a creepy break from all the documentaries with 2013's, "Devil's Pass", from former Golden Boy Director Renny Harlin. Baby, it's cold outside so why not turn off the lights, snuggle up close and hold each other tight as you squirm along with this chiller/thriller. You'll be happy to be toasty because it's definitely a lot colder where this group of student/explorers trek as they attempt to follow the tracks of a long lost expedition to the Ural Mountains of Mother Russia, all with their cams rolling. Renny deftly adds new zest to the "found footage" genre and let's just say the trail leads to…the unexpected. With Holly Goss, Matt Stokoe and the…talents…of Gemma Atkinson all engaged in this tense game of survival.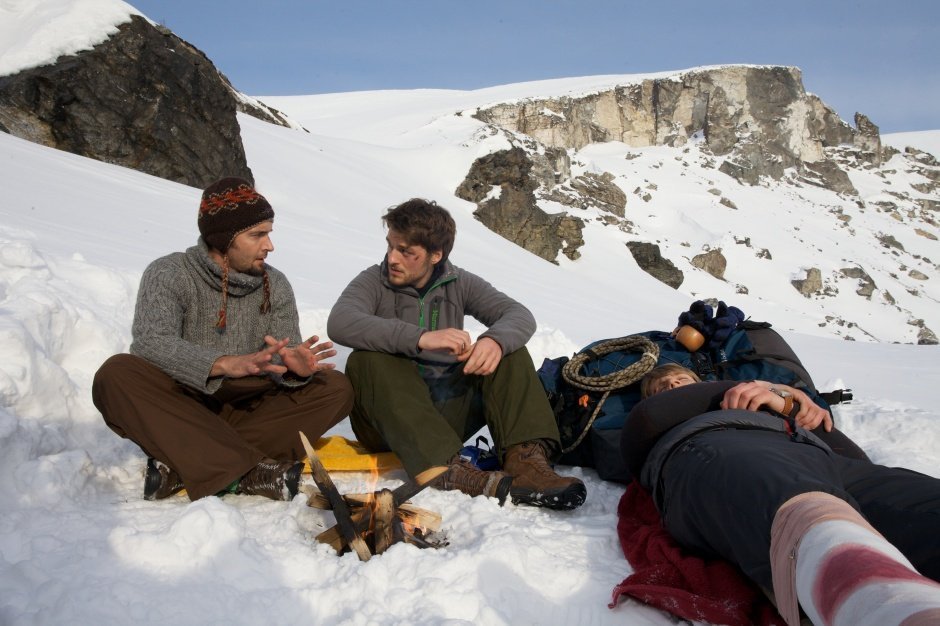 Buy "Devil's Pass" on DVD from Amazon.
In the mood for fighting words? Then check 2013's, "Hello Herman", from Director Michelle Danner and writer John Mailer. Norman Reedus is the cooler than cool lead as a controversial journalist taking a closer look at an abominable crime and the causes behind it even as he reexamines his own life. There will be an informal debate afterwards so please prepare your arguments as you go.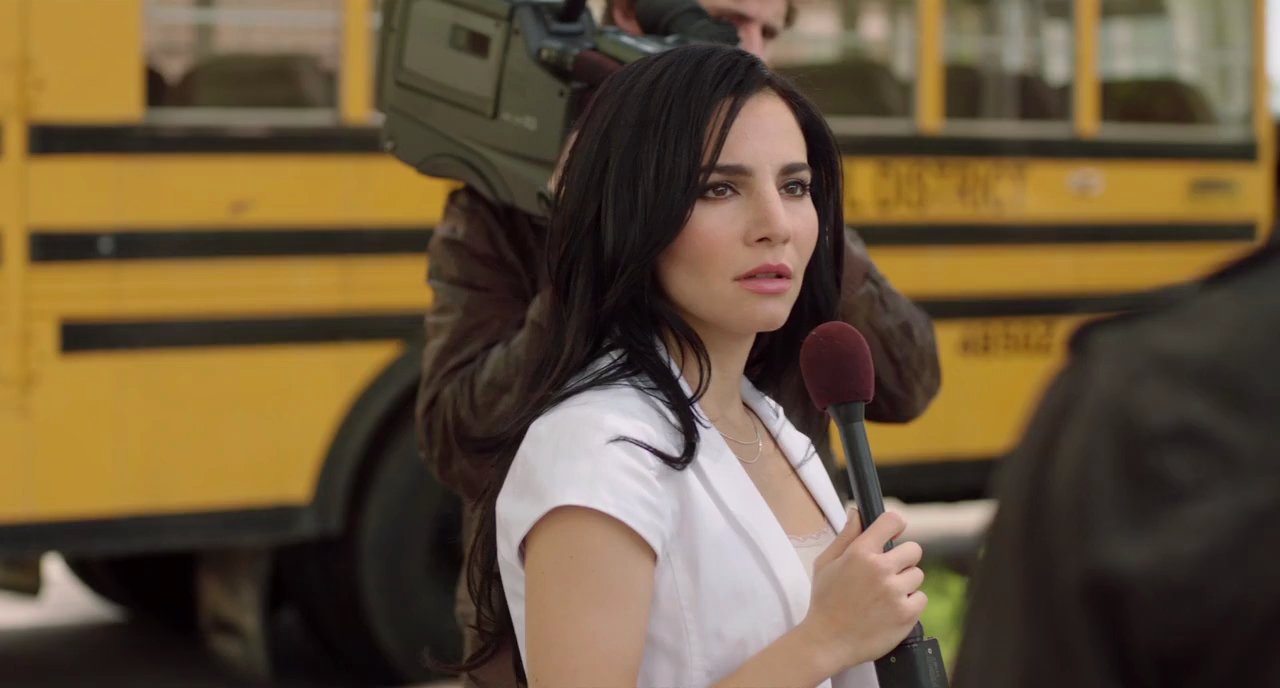 Buy "Hello Herman" on DVD from Amazon.
Now let's travel back to a more carefree age with 1984's, "Conan the Destroyer", from Director Richard Fleischer. An unfairly overlooked sequel with the Governator starring again as the would-be Barbarian King, this time on a quest to reunite with his lost beloved Valeria with the help of a tricky sorcerer (is there any other kind?). Mako is back as Conan's personal wizard aide-de-camp and his team also encounters the fiery and always fabulous Grace Jones as a fearsome warrior, Zula, juicy Olivia d'Abo as a comely Princess without a crown and the formidable Wilt Chamberlain as Boombaata, the henchman of tasty Sarah Douglas as evil Queen Taramis.  And more! Excellent production values and an energetic cast make this quest a rousing adventure and a very fitting follow-up to the classic Original.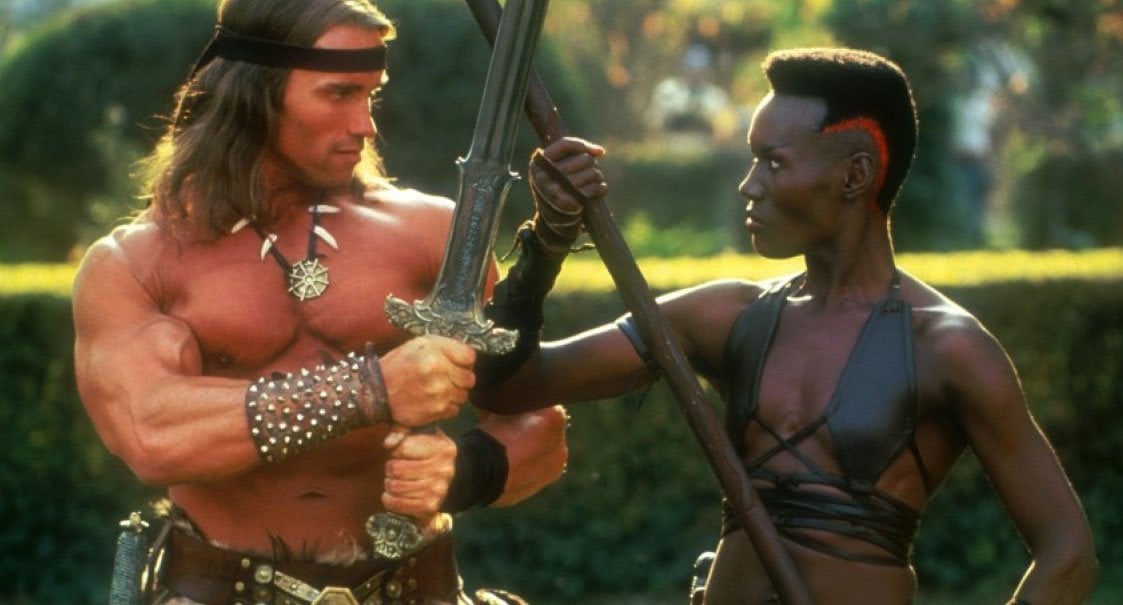 Buy "Conan the Destroyer" on DVD from Amazon.
TV Pick of the Week– "Modern Family", from ABC.  You get 2 Seasons (26- 21 minute episodes) of the ultimately heartwarming yet always hilarious misadventures of the off-beat Pritchett/Dunphy extended families as the close-knit collection of lovable loons mostly succeed in growing ever closer despite themselves. The superlative cast (Ed O'Neill, Sofia Vergara, Ty Burrel, Julie Bowen, Jesse Ferguson, Eric Stonestreet and the Kids) will have you howling through every minute of their modern lives even, or especially, when they hit close to home. PHIL! WE JUST WANT TO HANG WITH YOU MAN!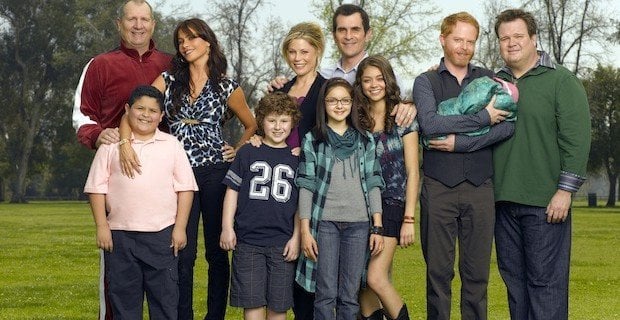 Buy "Modern Family" on DVD from Amazon.
Were you ever a teenager? Well, 2013's, "The Way, Way Back", from directors Nat Faxon and Jim Rush is here to take you back to that more tender age. A comedic All-Star cast (Steve Carell, Alison Janney, Toni Collete, Rob Cordry, Maya Rudolph and a brilliant Sam Rockwell) lovingly give life to the otherwise standard coming-of-age tale of 14 year-old Liam James as the youngster struggles to come to terms with a new family (including smarmy Step Dad) and his own grown-up identity.  Sweet and sour, tasty and tarty from start to finish. Dig in!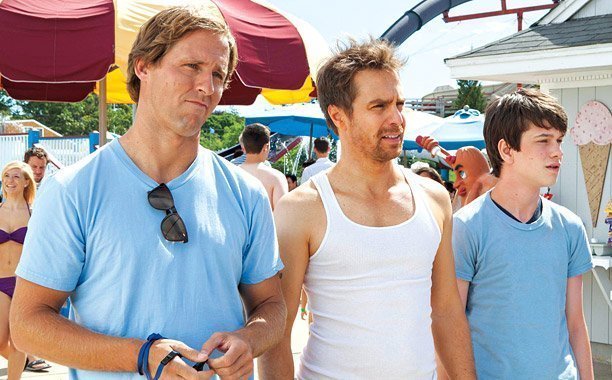 Buy "The Way, Way Back" on DVD from Amazon.
If you're in the market for a feisty, fun date night then try first-time Writer/Director/Star and everybody's fantasy best friend, Joseph Gordon-Levitt's 2013, "Don Jon". A clever, sexy, subversive and disarmingly fresh look at the modern Dance of Romance through the eyes of a self-satisfied (in more ways than one) Brooklyn Guido-type (JGL himself in a convincing turn) on the hunt for his fantasy "Dime".  Cut to the chase when he finds her (Scarlett Johansson never sexier or more capable with the accent) and the trouble begins.  With Tony Danza and Glenne Headly scoring at will as the parents who still put up with this man-child and Julianne Moore as a widower looking for a bit more man, this urban story is a sharp yet still consistently funny examination of the modern Peter Pan complex that's been twisted even tighter by technology.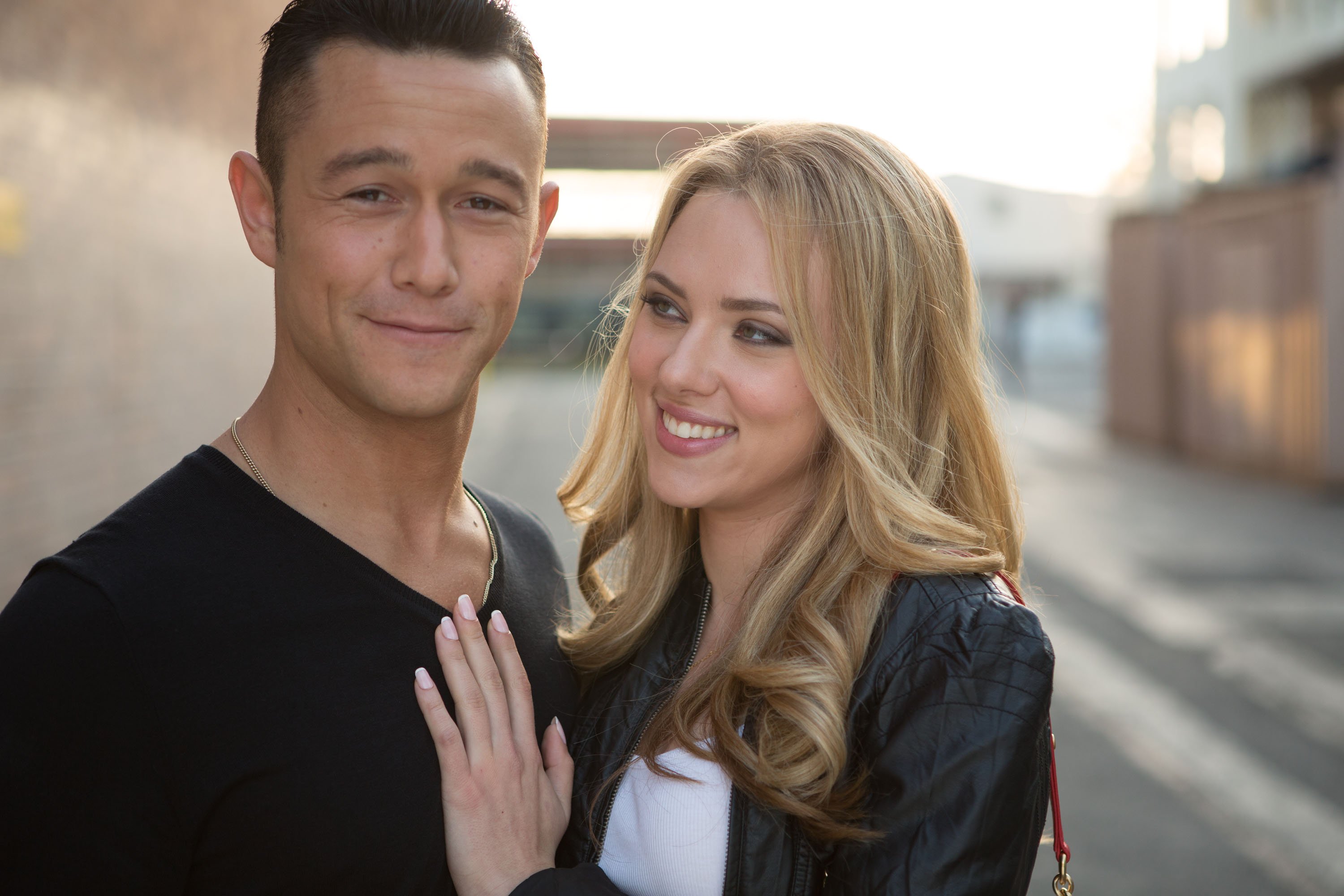 Buy "Don Jon" on DVD from Amazon.
Well, Writer/Director Neil Blomkamp's 2013 sophomore effort, "Elysium", can't really be considered anything other than a disappointment after his brilliant debut but is a worthwhile effort nonetheless.  What you have here is an earnest class warfare, sci-fi story starring Matt Damon and Alice Braga as two of "the Have-Nots", fighting to stay alive on a wasted planet Earth while "the Haves" live in luxury orbit, that is filled with fantastic F/X and passionate (if not always effective) performances.  Sharlto Copley (suffering from the Bane Effect), Diego Luna and Jodie Foster are all pretty much hit-and-miss as the other gears in this creaky machine but some very decent action and a thoughtful (if overly simplistic) set-up might make this worth your 109 minutes.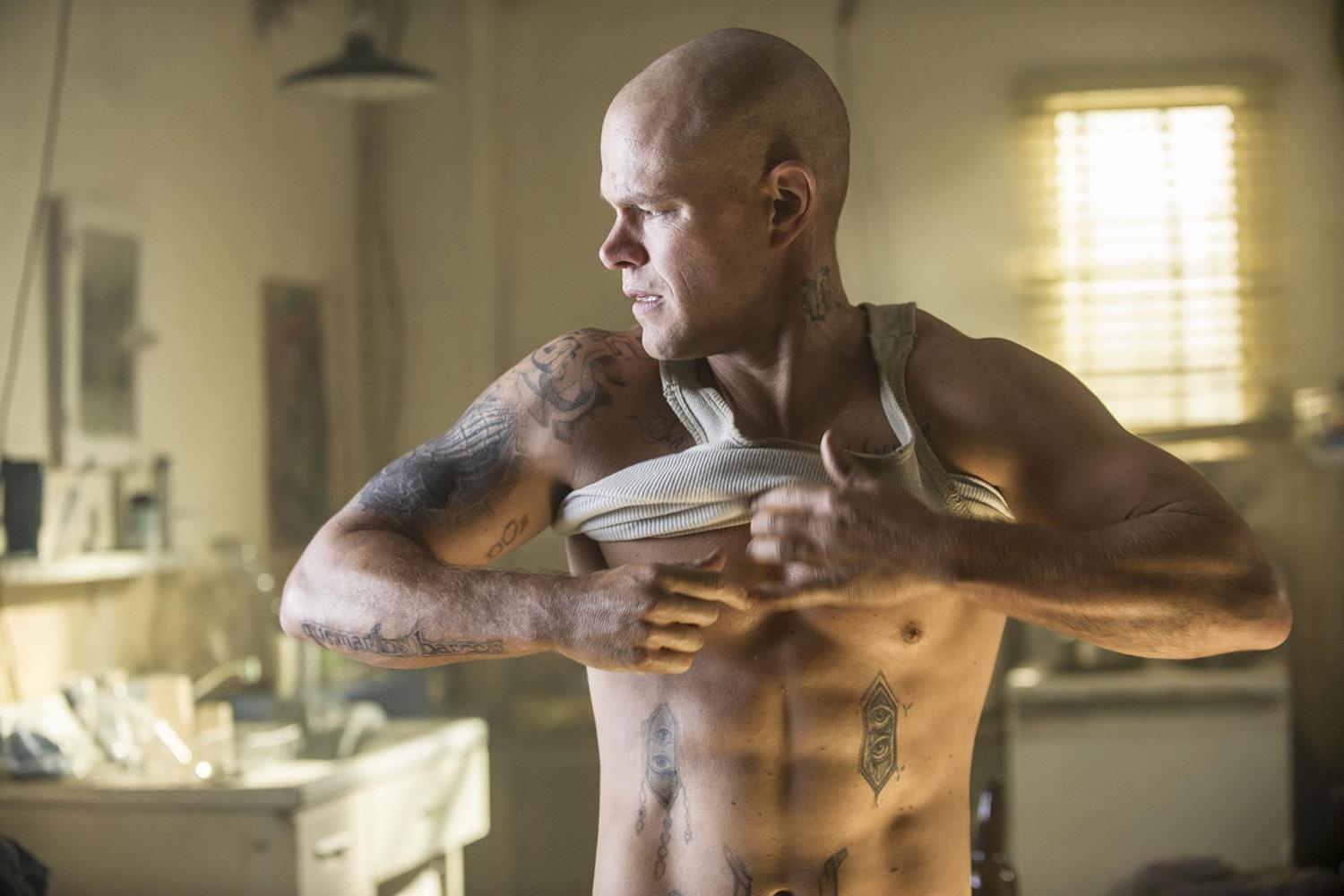 Buy "Elysium" on DVD from Amazon.
That's all for our first 2014 week so stay warm and save us a seat!