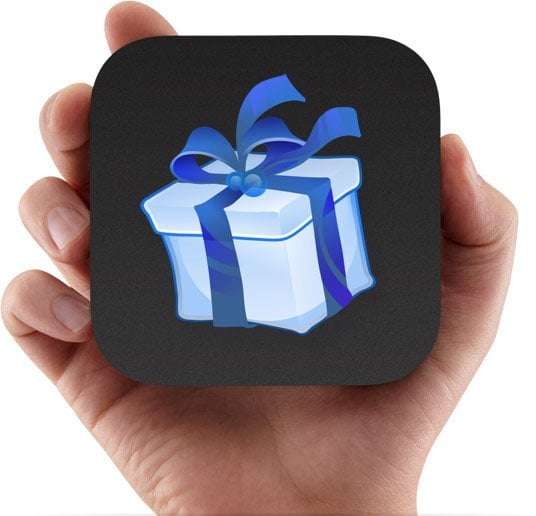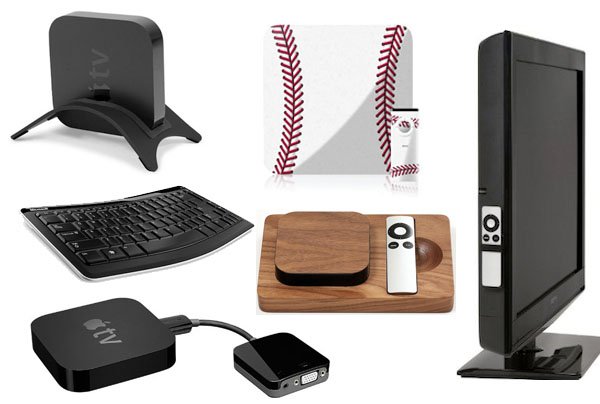 Wondering what gift to get your loved ones during this season of giving? Well, if you did not manage to bag some of the Black Friday deals, you don't have to worry as you can still get affordable and mind-boggling gifts. At Apple TV Hacks, we constantly make it our job to find you the best Apple TV accessories and deals time and again, and this time is no different. Find the best deals on new skins, mounts, Bluetooth keyboards, remotes, cables, and AirPlay speakers, among other Apple TV accessories. Grab a cup of tea and let us take you on a shopping spree!

APPLE TV SKINS/STICKERS
Personalize your Apple TV! Each of the below skin kits cover the top of the Apple TV unit and includes a matching remote control skin. Non permanent adhesive backing allows you to simply peel off the skins with no sticky residue. Scratch resistant protective shields are made out of high-quality vinyl.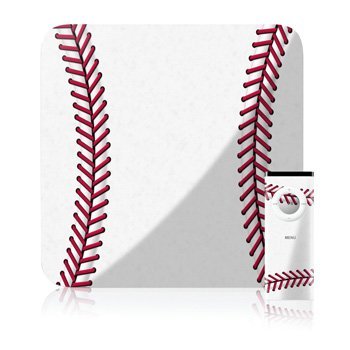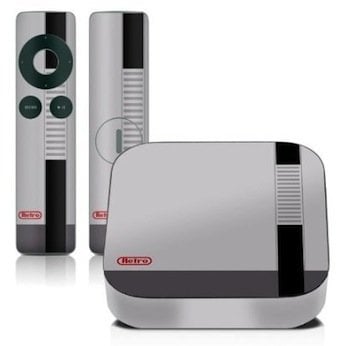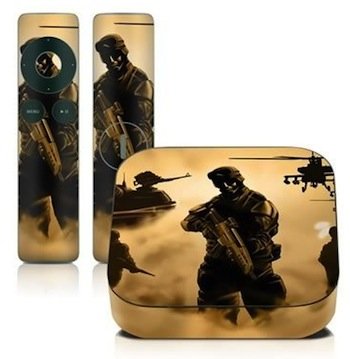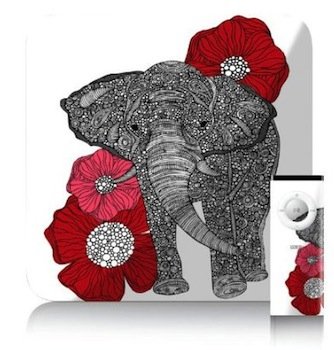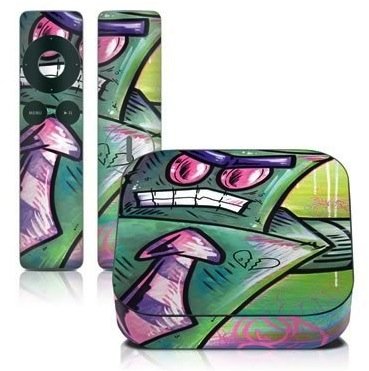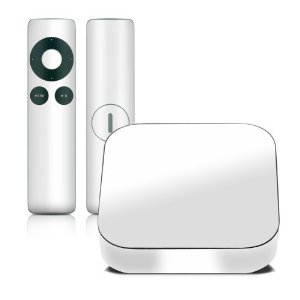 You can find more skins and stickers here.
APPLE TV MOUNTS/STANDS/HOLDERS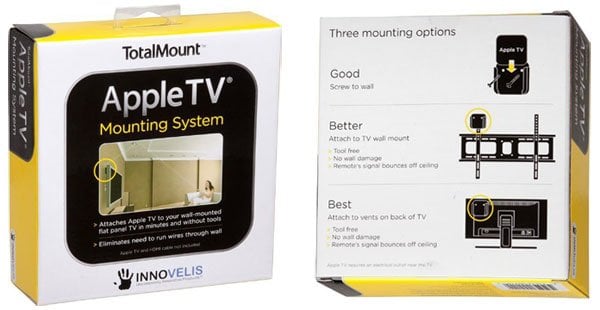 Get it now for just $16.99 (43% off)!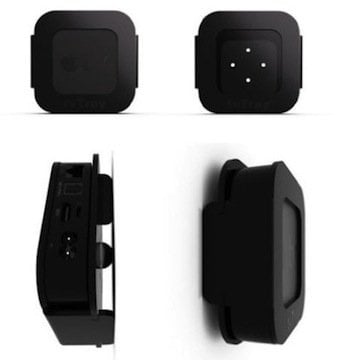 Get it now for just $25.46 (15% off).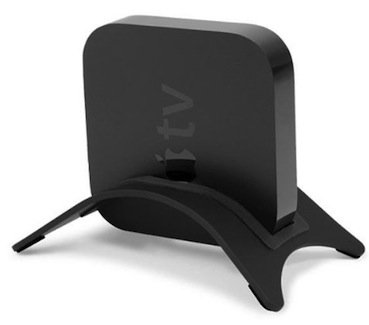 Get it now for just $15.99 (36% off).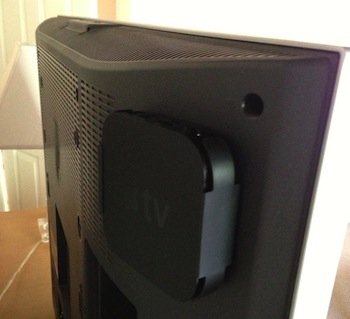 Get it now for just $14.99 (25% off).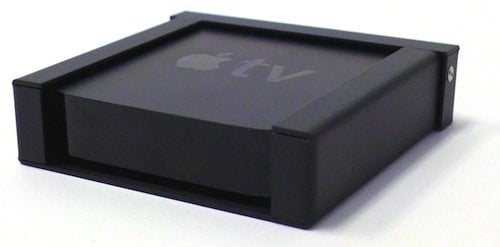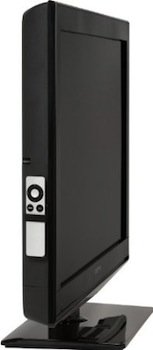 Get it now for just $6.99 (46% off).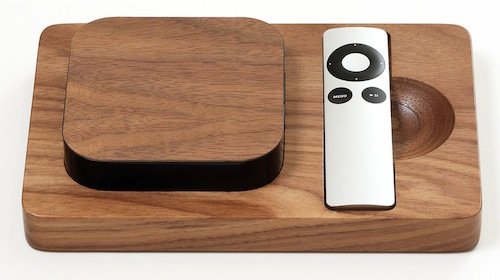 Secure yet sleek, minimal design securely prevents any unwanted rotation of your Apple TV. A recessed slot that can be opened with a smooth finger pull keeps the remote accessible and less likely to get lost.
BLUETOOTH KEYBOARDS
(learn how to add and use a Bluetooth keyboard with your Apple TV)
For use with your Mac, iOS devices, and now your Apple TV, this sleek, completely cable-free aluminum Apple Wireless Keyboard uses Bluetooth technology, so you're free to move the keyboard just about anywhere within range and wirelessly type away. Use the AppleWireless Keyboard on your desk, on your lap, or anywhere within 30 feet of your Apple TV. Also, worth mentioning, this compact design takes up 24 percent less space on your desktop than full-size keyboards.
The keyboard is continually powered and charged by any light—even the one on your desk. Fully powered, you can type on it for at least three months—even in complete darkness. You get a familiar layout with all the keys you expect—Command, Brightness, Eject keys and more.
Get it now for just $48.48 (39% off).
Compact comfort. Clean lines. Stay comfortable and productive with this sleek Bluetoothkeyboard. Exclusively for Bluetooth computers and devices – no transceivers to connect or lose. This device has a unique design with a winged, or curved, keyboard. For those of you looking for an ergonomic approach to typing from your lap, this may be the keyboard for you.
Get it now for $45.19 (10% off).
Brand new bluetooth wireless keyboard with a foldable design allows you to carry your device anywhere. It is small, light, and easy to store, waterproof and easy to clean. Thekeyboard is powered by a built-in rechargeable battery. Recharge your battery by connecting the provided USB cable to PC or laptop. This support Bluetooth v2.0 and will work great with your Apple TV. Note: this is best for hard surfaces, not a great option for lap type'rs.
Get it now for just $21.99 (45% off).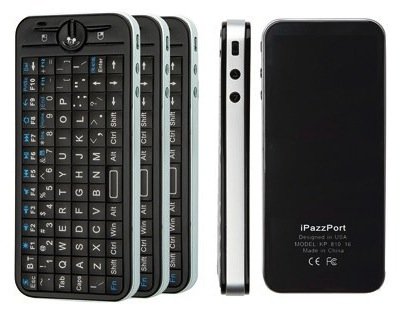 The iPazzPort keyboard pairs directly with your Apple TV and gives you the simple ability to enter text for searches, passwords, router connections and more right from a traditional QWERTY keyboard layout. It comes wrapped with a snug Silicone case creating a sleeve for the Apple TV remote to be secured to the back of the keyboard.
Get it now for $34.98 (39% off). 
You can find more Bluetooth keyboards for your Apple TV here.
AIRPLAY SPEAKERS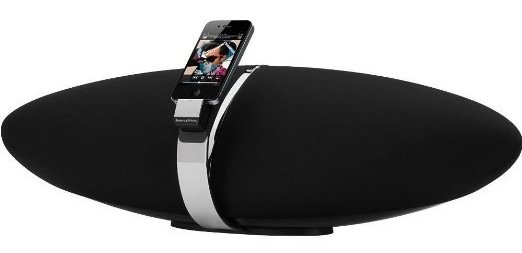 AudioBowers & Wilkins Zeppelin re-wrote the rules for iPod speaker docks. Zeppelin Air provides another seismic shift in audio performance. It retains the original's classic shape, but internally Zeppelin Air has been completely redesigned. Compared to the original multi-award winning Zeppelin it has improved dynamics, punchier bass, and a more open, lifelike presentation with a highly detailed, room-filling sound. If you have more than one Zeppelin Air, you can use them in an elegant multiroom system.
Hear your favorite music for the first time with the innovation of analog and digital technologies combined. It creates a truer, more immersive sound that digital alone cannot replicate. The Wireless Audio System with Dual Dock allows you to wirelessly stream music from mobile devices and play stored content from a PC or laptop with Airplay. Plus, stream CD quality music using Bluetooth 3.0 with aptX technology from any compatible Bluetooth device.
Get it now for $499.99 (29% off).
The LG Docking Speaker offers big sound, and functionality, in a stylish package. The 80W sound system, with integrated woofer, will enhance your listening experience while the integrated Wi-Fi allows you to connect via AirPlay or via the included Bluetooth. Compatible with iOS devices the free remote app turns the speaker into an alarm clock with "sleep" functionality. Includes FM tuner.
Get it now for $167.99 (44% off).
Equipped with SoundSphere technology, these speakers let you experience music in its clearest, most lifelike form. SoundSphere technology creates a wider sound stage and more natural audio experience than traditional speakers. The Fidelio SoundSphere's enclosure is handcrafted in wood.The speakers come with a remote control and work with the free Fidelio app that gives you access to a range of music and other features. You can also charge your iPod touch, iPhone, or iPad via the included standalone docking charger.
Get it now for $439.99 (45% off). 
The Fidelio SoundRing is 100% portable and will conveniently play and charge your device simultaneously. The speaker has a built-in lithium-ion battery so you can bring it with you or try out different locations in your home. The SoundRing technology is engineered to completely fill your room with superb sound. A central bass sound pipe and four high-definition drivers–two front-firing and two side-firing–work together to provide an immersive sound experience with full audio impact in all directions.
Get it now for $199.98 (33% off).
APPLE TV REMOTES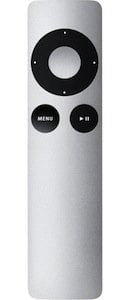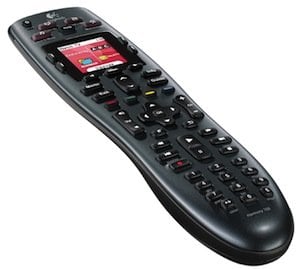 Get it now for just $14.99 (50% off).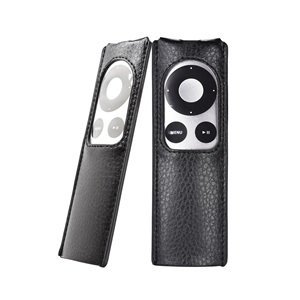 Apple TV Audio Cables
Apple TV HDMI Cables
HDTVs
Get it now for $997.99 (38% off).
Enjoy a truly cinema-quality picture at four times the resolution of standard HDTVs. Equipped with a dual-core processor, this cloud TV has a sleek profile and delivers the highest quality Ultra HD image processing available. A full set of connections allows you to hook up laptops, mobile devices, USB drives, and more.
Kanex ATVPRO AirPlay Mirroring for VGA Projector

Get it now for just $30.60 (49% off).
MERRY CHRISTMAS & HAPPY NEW DEALS!