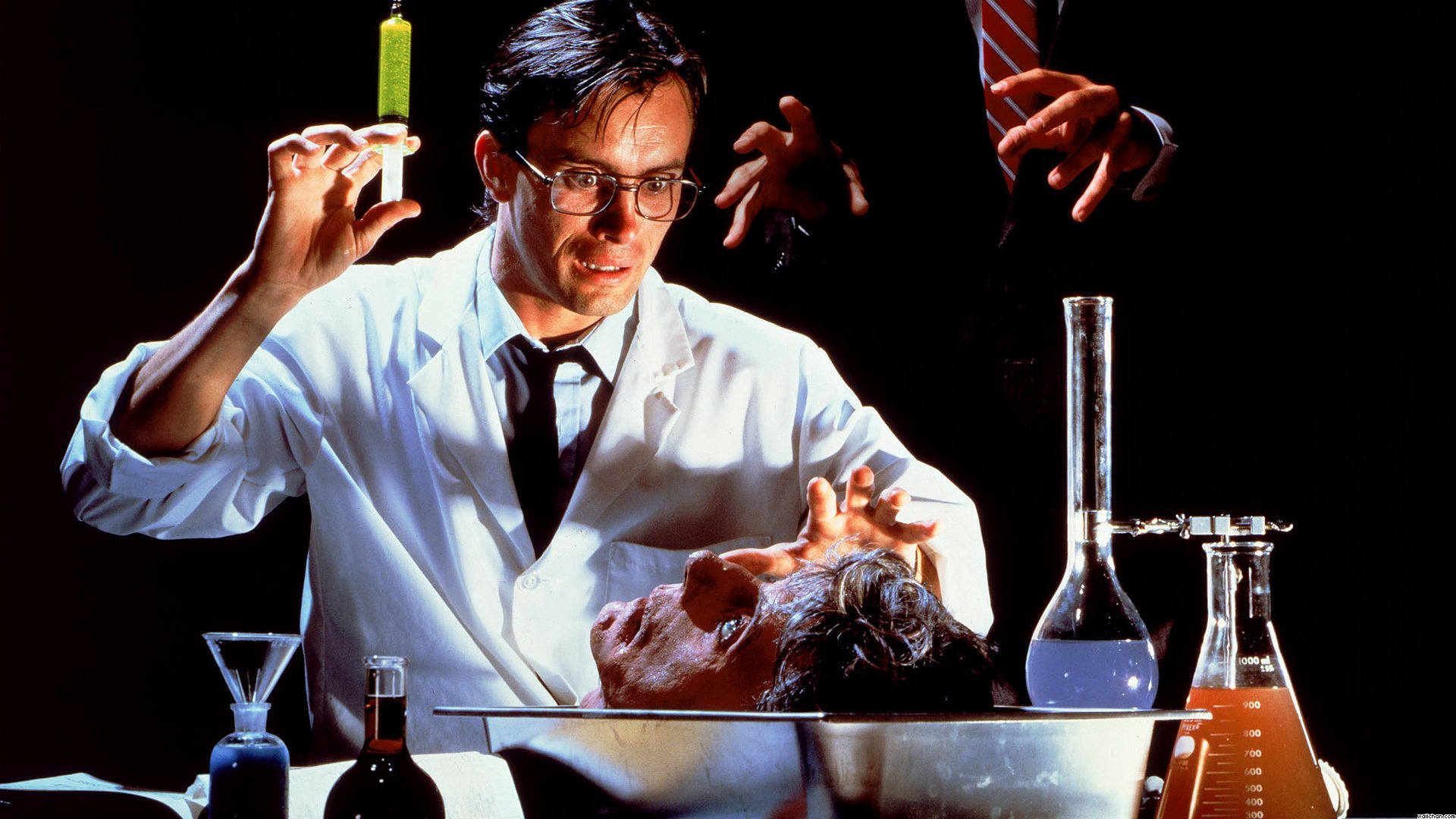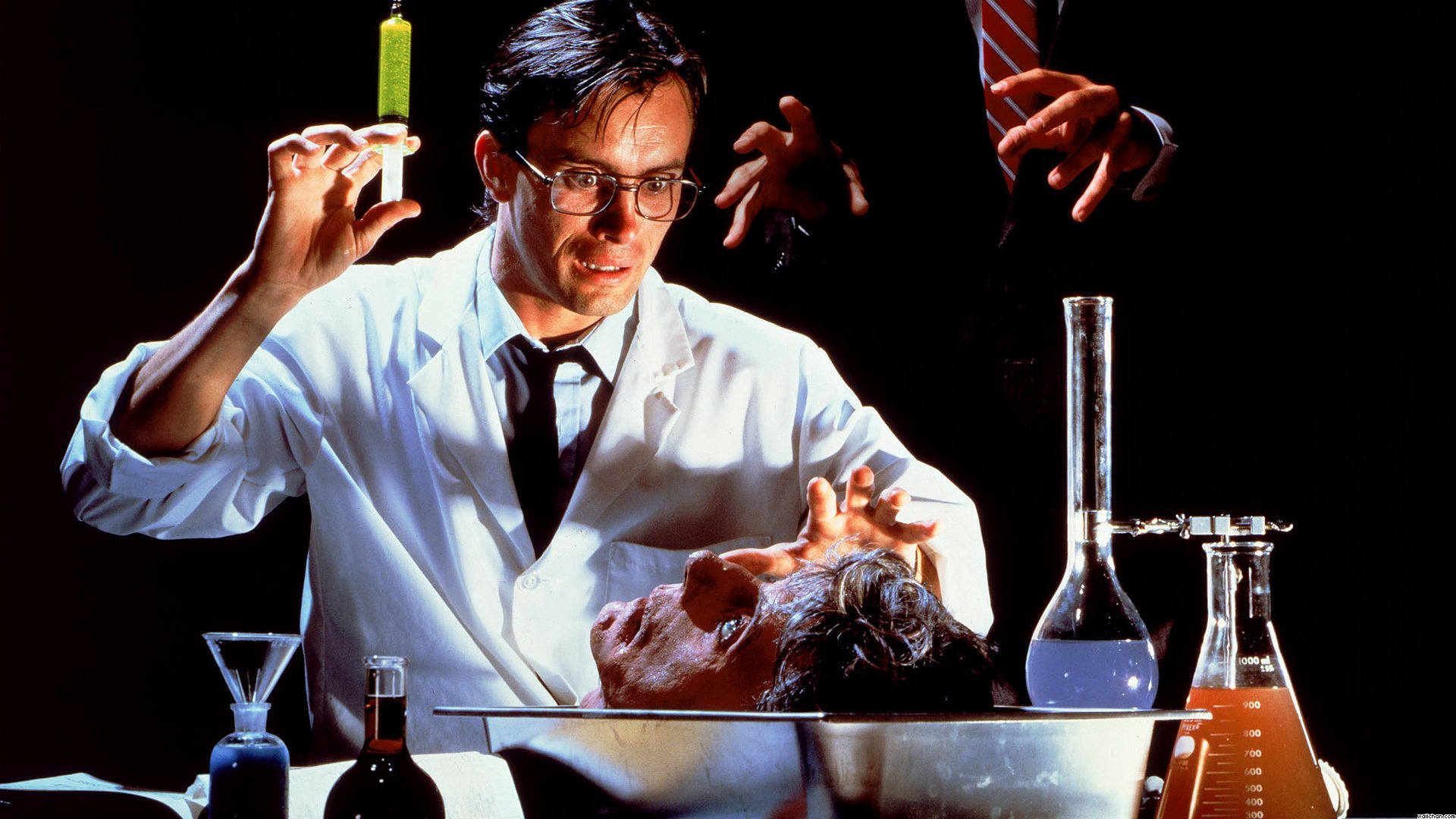 The leaves are tumbling down all around us over here and the evenings are on the chill side and that means it's time to fire up the Apple TV, get comfy cozy and hunker down for some Autumnal movie viewing.  As an added feature this week we've included our Halloween Picks for all you freaky types who get off on tricks and treats!
And let's start off with a very fall feeling film, 2008's Martin McDonough directed, "In Bruges", with Colin Farrel, Brendon Gleason and Ralph Fiennes.  This is an offbeat tale of two hitmen on holiday in Belgium who are looking for the small answers to all their big questions. The quirky story is filled with murders, suicides, general mayhem and laughs all along the way, although it's certainly no comedy, and its characters are torn with existential angst and loaded with horrifying guilt but the narrative floats along brightly and buoyantly as if lighter than air yet still anchored to the very real, very bloody world.  A brilliantly, wickedly witty and dark look at dirty deeds done dirt cheap and the real price of a peaceful soul.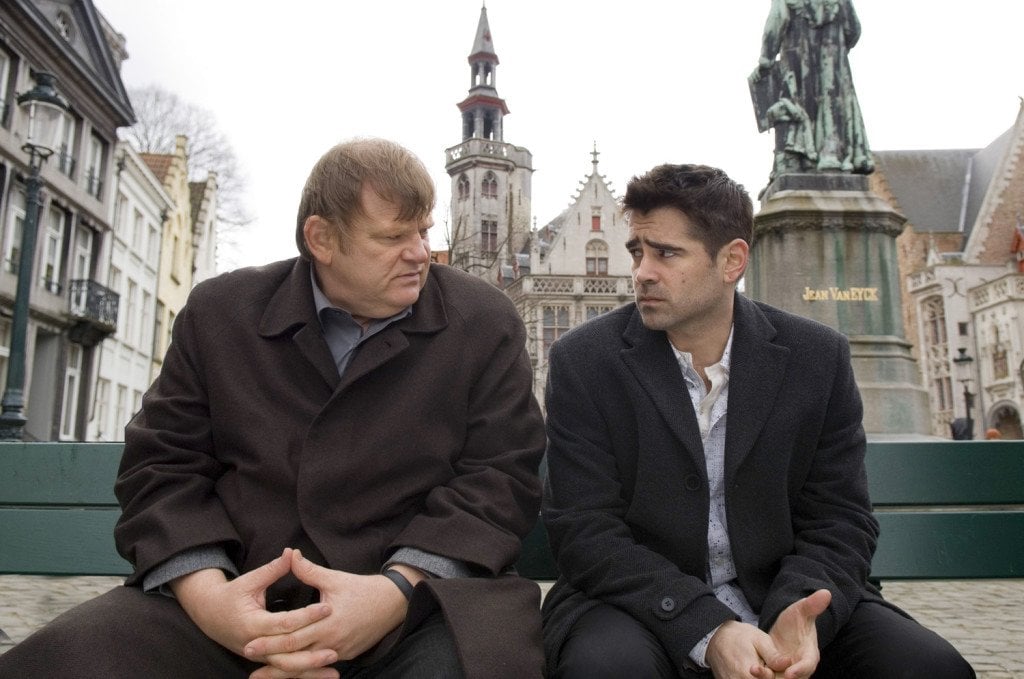 Buy "In Bruges" on DVD from Amazon.
2005's Academy Award Winning Best Foreign Film is also here,"Tsotsi".  This hard edged South African drama is a punch to the gut and a shot in the heart.  The storyline says it all- A ruthless, carjacking thug murders a women for her car, and maybe just because he can, then during the getaway he discovers that he's carrying another passenger even more innocent than the first. The nature of evil and the realities of redemption follow inevitably as untrained actor Presley Chweneyagae convincingly portrays this urban monster forced to face his own humanity.  Searing.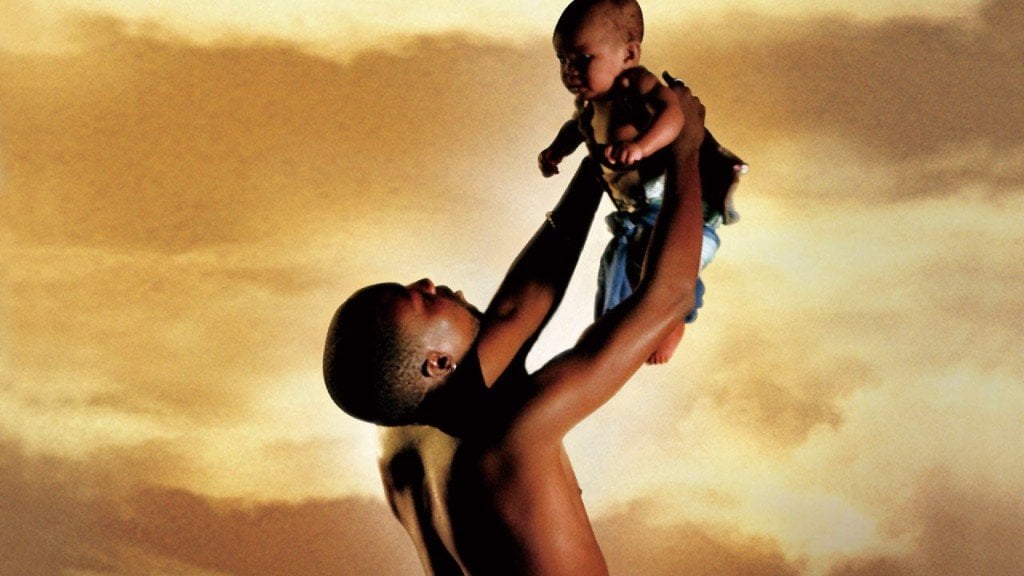 Buy "Tsotsi" on DVD from Amazon.
Halloween Pick of the Week– Director Stuart Gordon's 1985 gore fest, "Re-Animator".  With Bruce Abbott, Jeffrey Combs and a gorgeous Barbra Crampton this orgiastic tale of a dedicated scientist and his crazy Frankenstein dreams pulls out ALL the stops and goes delightfully, deliriously over the top on its way to one of the funniest, freakiest, geekiest Mad Scientist tales you're likely to howl and squirm your way through.  You get gobs of guts and freaky fun run amok sprinkled liberally with some sexy or as we like to call it- Perfect Fright Night Fun for Two!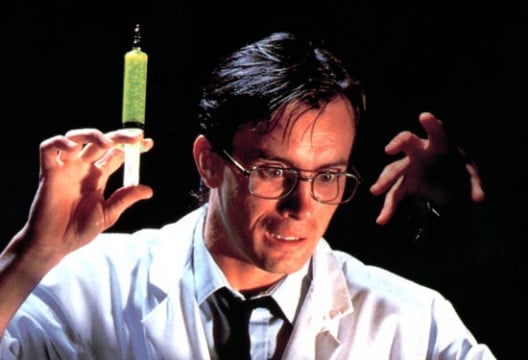 Buy "Re-Animator" on DVD from Amazon.
Another one of the best modern takes on revenge is here, 2008's,"Revanche" by Director Gotz Spielmann.  Ex-con Alex (Johannes Krisch) plans on making the "Big Score" then retiring with his professional GF Tamara (Irina Potapenko) but the best laid plans go awry when he gets entangled with a cop (Andreas Lust) and his own personal obsessions.  A twisting tale that begins in the gritty, grimy city then opens into the natural beauty of the country even as the characters spiral into a deadly dance of payback. Powerful.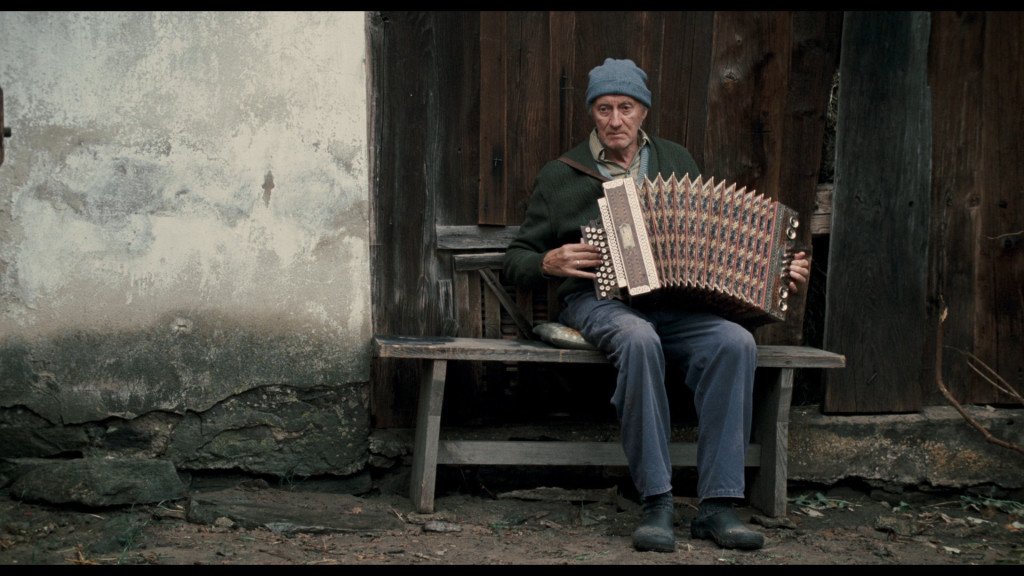 Buy "Revanche" on DVD from Amazon.
Now how about a few laughs?  Check out a real hidden gem of a film with Director Dan Eckman's 2009, "Mystery Team". With Donald Glover, Dominic Dierkes and D.C. Pierson as childhood friends searching for their adult identities and then unknown Aubrey Plaza as the "Femme" who "hires" then to solve a mystery, this whodunit turns into a hilariously unhinged coming-of-age story that is sure to delight you and all your favorite Man/Boys.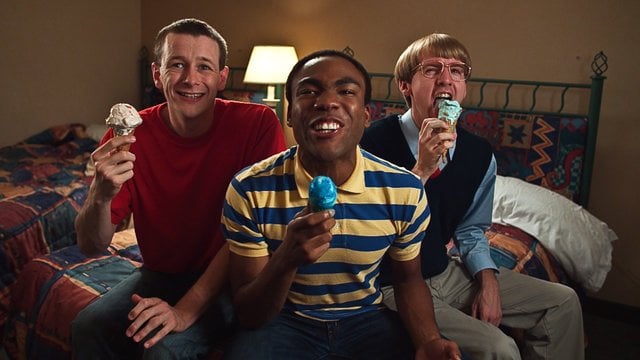 Buy "Mystery Team" on DVD from Amazon.
And if you believe you can fly…then you're right!  Take a look at 2012's, "Birdmen: The Original Dream of Flight",for further evidence.  An hour long examination of the thrills and perils of wing diving, this short film is sure to thrill as well as inform as you learn about the wonders of those men who really can fly! In honor of Wing Diver Extraordinaire, Mark Sutton-RIP.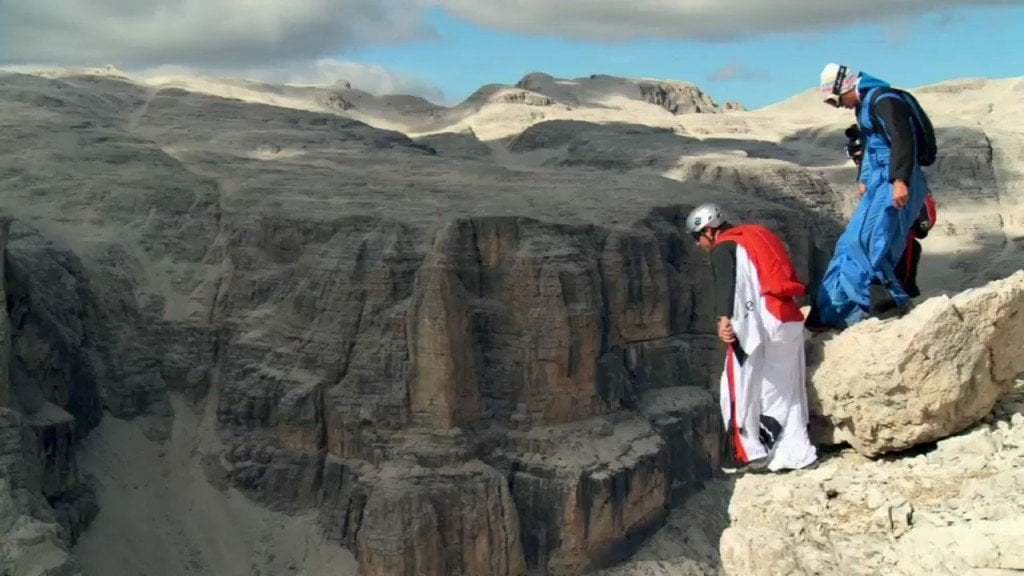 Buy "Birdmen: The Original Dream of Flight" on DVD.
So let's keep it Halloweeeny with 2013's, "The Purge", with Ethan Hawke and the ravishing Lena Headey.  A great concept gets a top rate adaption in this queasy tale outlining the dystopian future of America's wealth gap.  The Rich are locked up safe and sound and the Poor are locked out and running legally wild while wearing masks and behaving badly so…what could possibly go wrong?  You guessed it but of course there's a surprise or two along the way.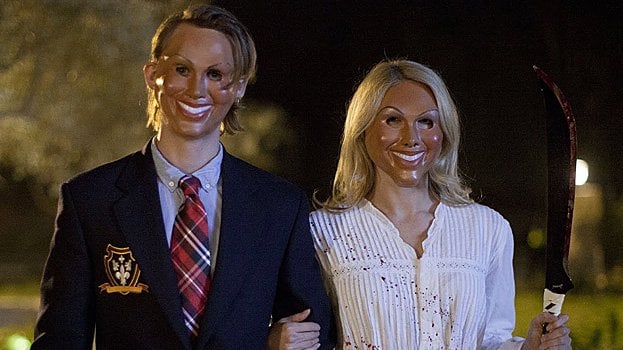 Buy "The Purge" on DVD from Amazon.
2013's, "Now You See Me", is here and while it wasn't exactly a smashing success at the box office, it does bring you a fresh twist on the Magic/Caper flick with a fun, fantastic cast really enjoying themselves every slippery step of the way. Mark Ruffalo, Jessie Eisenberg, Isla Fisher, Michael Caine, Morgan Freeman, Woody Harrelson…hell, just about everybody is in this one and you will enjoy this tasty popcorn movie even if it might not fill you up.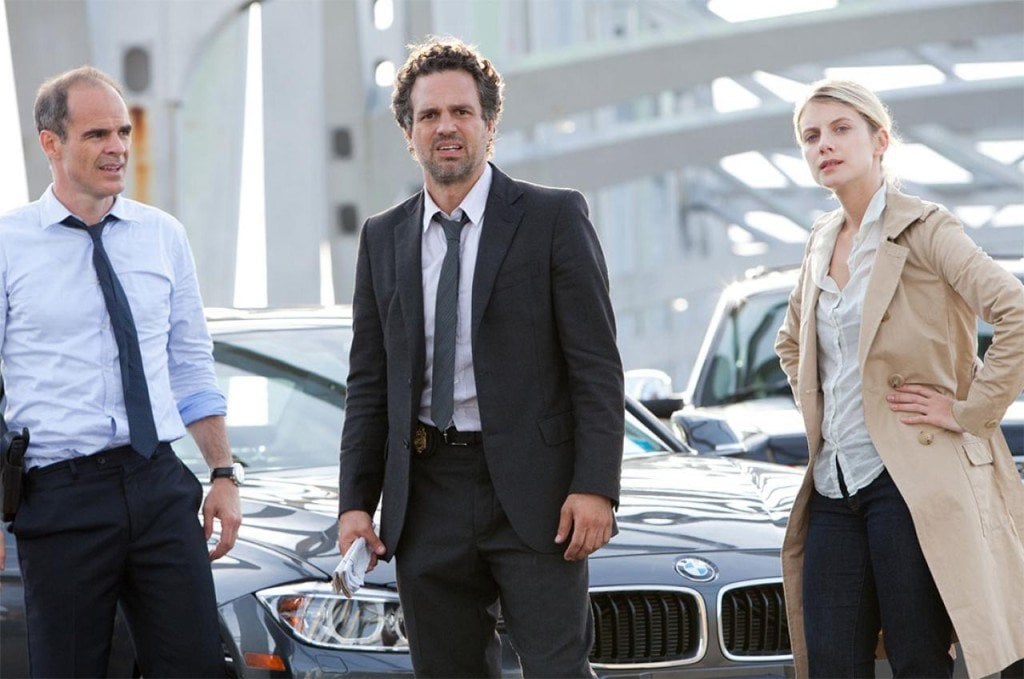 Buy "Now You See Me" on DVD from Amazon.
Halloween Pick of the Week (Kids version) – 2013's, "Monster High: 13 Wishes" from Mattel has dropped and your little Guys and Dolls are about to go CRAZY!  So just kick back, pour the wine and let the Apple babysitter ride herd on 'em for 90 minutes. You're welcome.
 Buy "Monster High: 13 Wishes" on DVD from Amazon.
Music Pick of the Week– Yes, it's here and there's just no avoiding it so if you just can't get enough of skinny white girls acting KrayKray then check, "Bangerz (Deluxe Version)" by Miley Cyrus. What does the Deluxe version offer? We don't even want to know.
Buy "Bangerz (Deluxe Version)" on DVD from Amazon.
That's it for this week, get your shoes off, get comfy and enjoy!