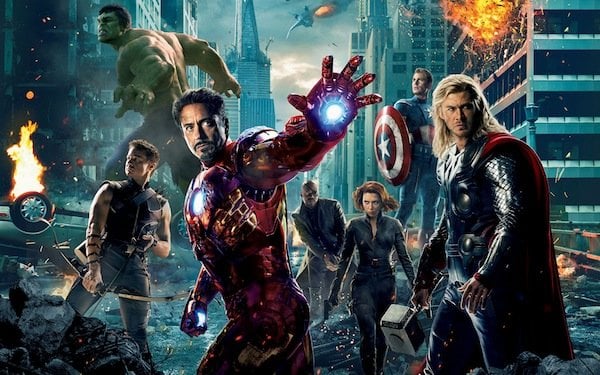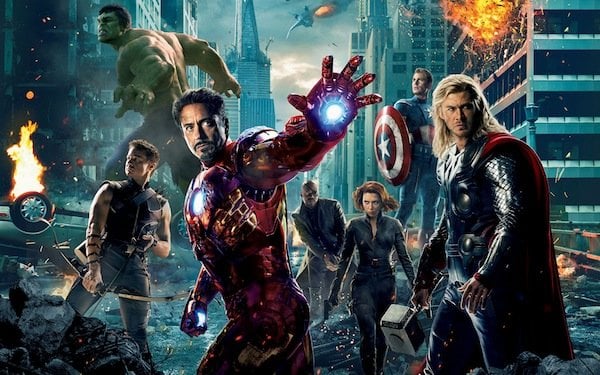 It's too crazy hot to venture outdoors, it's still only June and it certainly looks like we're in for a summer of the Long, Hot variety so… Hack in, jack in, fire up that Big Screen then get cool and comfortable with these streaming flicks waiting for you at your climate-controlled fingertips! Here are this Week's Top Choices for the movie services available on the Apple TV.
TV Pick of the Week– 2010's Comedy Central Special, "Why $#!+ So Crazy".  Tune in for 55 minutes of pure sound/visual/verbal delight from one of NYC's most inventive performance artists, Reggie Watts.  Admission is Free!
If you're head hasn't exploded yet then grab a seat on one of the trippiest cinematic trips ever and travel way back to 1979 for Director Francis Ford Coppola's "Apocalypse Now", his evocative vision of madness and one man's journey into the Heart of Darkness.  Coppola's 2001 director reshuffle "Apocalypse Now Redux" is also available but, having experienced both, we still prefer the Original deal. Fun game- See if you can spot a very, very young Harrison Ford or Laurence Fishburne amid all the chaos.
And now let's shut off our brains and have some fun with 2012's summer, mega-blockbuster, "The Avengers", finally available on Netflix.  Hollywood does it right with Superheroes all over the place, superpowered fistfights everywhere, big laughs and all kinds of things that go KA-BOOM!  Enjoy!
Alternative Pick of the Week– 2010's "Four Lions", Brit Director Christopher Morris' very unique take on, there's no way around it, a terrorist comedy!  If you can picture the Three Stooges having a go at jihad then you're ready to uncomfortably laugh at these loony British wanna-be's even as you keep a sober eye on the real world.  Laughter is the best medicine!
Let's start with some laughs at the expense of that voraciously hungry beast we call, The News, with 2009's "In the Loop", a satiric look at the business of news and our own addiction to the same featuring  an incendiary Peter Capaldi, always droll Steve Coogan and the late, great James Gandolfini as an American General with a few aces up his sleeves.  Brilliant!
Speaking of brilliance, if you haven't already then treat yourself to 1994's Academy Award winning documentary, "Hoop Dreams", an absolutely riveting look at the world of high stakes, high school basketball through the eyes of two of its "stars" as they make the giant leap from HS to the even bigger show that is the NCAA while they figure out their way through the game called "Life".
If you're feeling retro-classic then why not go all the way with Director Jean-Luc Godard's Crime/Gangster neo-noir that started it all, 1960's "Breathless".  The film features, for the Ladies, Jean-Paul Belmondo as a small-time crook on the lam and, for the Gentlemen, a ravishing Jean Seberg as his "moll".  Spill the wine and dig that Girl!
TV Pick of the Week– Six, 22 minute episodes from the Montreal International Comedy Fest, "Just For Laughs" definitely lives up to its billing with sets from comics like Louis CK, Aziz Ansari and Craig Hill.  A real comedy treat!
How about some timely viewing that may open your sleepy summer eyes and get you up-to-speed?  Try the 2013 documentary, "We Steal Secrets- The Story of Wikileaks".  Docs just don't get any timelier than this one and you'll be glad you're up-to-date when you wade into those weekend cocktail parties/debates.
And since you may be feeling like one after a day in the scorching sun, let's delve into the Zombie File with, for our money, the best modern "undead" movie, Director Danny Boyle's electrifying 2002 film, "28 Days Later". With Cillian Murphy and Naomie Harris, this flick set the tone and raised the modern zombie bar at least a notch higher with its truly harrowing, terrifying and twisty tale of things gone horribly wrong in London Town.  If you're a fan of the walking dead then you simply cannot miss this one.
If you still have your zombie "appetite" then make a weekend of it and examine the somewhat overlooked but excellent sequel, Director Juan Carlos Fresnadillo's 2007 "28 Weeks Later", featuring Jeremy Renner and Harold Perrineau.  The title is self-explanatory and suffice to say, things may or may not have gotten much better or any more or less twisty in London as the American military moves in to…save the day?
Free App of the Week– "YellingMom" by Jung Eui Hyung.  Because what truly good Boys & Girls don't need Mom to rip them a new one every now and again?
That's all for now so strap yourself in and we'll see you next week!