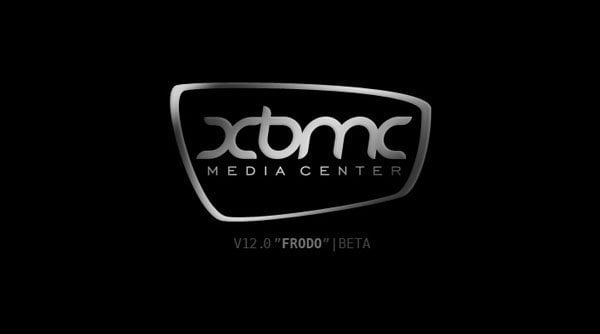 If a jailbroken Apple TV loaded with XBMC 11.0 "Eden" was not enough for you, we have some great news. XBMC has just released their first public BETA of XBMC 12.0 "Frodo". The team has been hard at work pushing out one of their fastest, and most feature-rich, upgrades in history. As of the release of Eden, XBMC's current stable build that is likely installed on all of your Apple TV's, the team promised the beginning of a new monthly building plan that would hopefully expedite the process of fixing bugs and updated releases. As of this week, it would appear that this plan has, in fact, worked.
For those of you who have been following XBMC you will notice that the naming paradigm has shifted with this release. Up to now, XBMC has named all of their releases according fantastical points on the map, either real or imagined, such as Camelot, Babylon, and Eden. With the release of 12.0, now in the "F" category, the team did something special in naming it FRODO. Where I initially thought the name was chosen to pay homage to one of my favorite literary characters from a 'certain collection' of stories, I was surprised to learn that it was actually intended to honor a team member. I will let them explain:
Ten years ago, an individual with the username Frodo joined the Xbox Media Player team, bringing along his open source software project called YAMP. With the addition of Frodo's project the three founders, Frodo, d7o3g4q, and RUNTiME, released the first non-beta version of the Xbox Media Player – XBMP 2.0 – as open source software. Frodo then spearheaded the move from XBMP to the more feature rich XBMC, including acting as the primary author for the initial UI engine.
XBMC FRODO FEATURES (that ATV owners will enjoy):
HD audio support, including DTS-MA and Dolby True-HD, via the new XBMC Audio Engine
Live TV and PVR support [this is awesome news!]
h.264 10bit (aka Hi10P) video software decoding for anime
64bit support in OSX to match the 64bit support in Linux
Improved image support, allowing the database to accommodate numerous image types
Improved Airplay support across all platforms
Advanced Filtering in the library
Advanced UPnP sharing numerous JSON-RPC updates, including PVR support, optimizations, better conflict handling, and better webserver support by Montellese
PVR timeshift support (if the backend supports timeshift)
the CD ripper now works in the background thanks to Spiff
panoramic photo panning support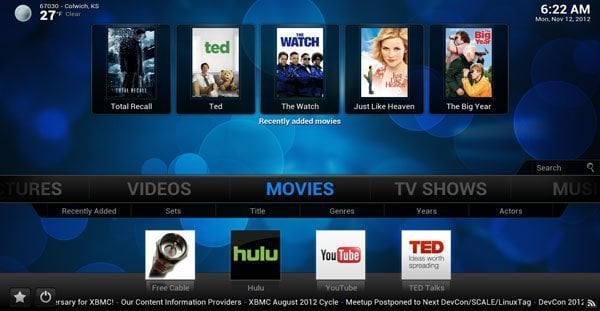 PLEASE NOTE
In hopes to give you the best information possible, we felt it would be worth pointing out that, though this is exciting, this is a BETA release! This version has yet to be labeled STABLE for a reason. For many people these builds work out just fine, as XBMC is a fantastic team, but this can vary from machine to machine. So in the heart of full-disclosure, here are a few words of warning from XBMC Developers themselves:
Needless to say, this is beta software. You should absolutely expect problems to occasionally crop up. At present, we are anticipating a number of issues as we switch XBMC over from the Eden addon repository to a new Frodo repository, including partly broken skins and various scripting/scrapers errors. Please bear with us if these problems do crop up. Additionally, PVR users will not be able to switch channels via the channel up/down buttons using their remotes or CEC due to a slight change in the way PVR keymaps are being handled. We are aware of this issue and should have it fixed by Beta2.
For those of you who may be chomping at the bit to get a glimpse of the newest build, in action, on your Apple TV(1 or 2) simply check back with us shortly. We will be posting a complete guide on how to install Frodo on your Apple TV!