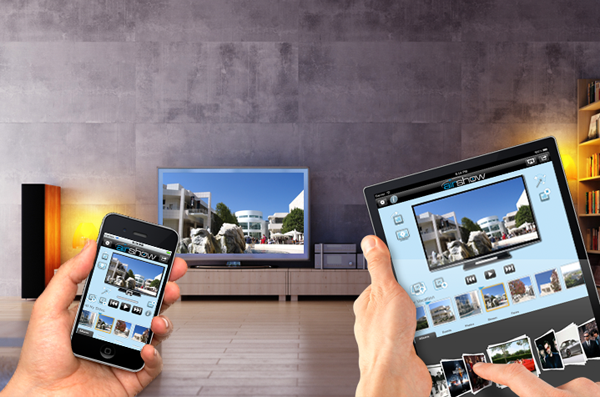 Splitmo, a company dedicated to creating mobile apps that leverage 'dual screen' technologies, has released its first app called Air Show (free in the App Store). Air Show is an iOS app that lets users preview, select and edit images on their iPhone/iPad screen while simultaneously displaying the more polished view on an HDTV screen.
Unlike photo collage apps that can't display content outside of the device, or slide-builder apps that require sitting down and building a presentation first, Air Show is about on-the-fly previewing and tweaking of images on the small screen of the iPhone or iPad while the audience enjoys the show on the big screen.
Air Show is simple to use and fast. It lets users do basic crop, zoom, rotate and highlight with a laser pointer — all literally in a couple of seconds as users are showing off images in real time for an audience.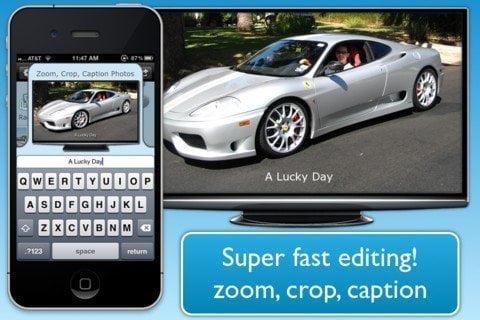 An iPad 2/3 or iPhone 4S is required to use the AirPlay functionality with Apple TV, but users who don't have Apple TV can also use Air Show by connecting their iPad/iPhone to an HDTV with an HDMI cable.
Air Show is free and available in the App Store. There will be some add-on features and online storage for additional image playlists that will cost extra for heavy users, but the free version is great for most casual users.