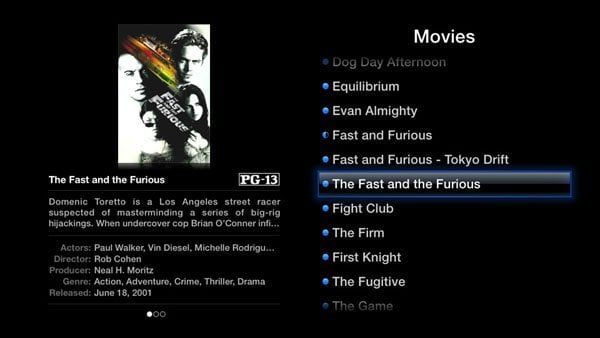 Firecore, a developer of aTV Flash (black), has just released a "hefty update" of its Media Player for Apple TV 2. The new version adds some new features (like TV Show metadata fetching and folder tagging) and a ton of performance related improvements and bug fixes.
Here is the complete list of new features and improvements:
Added hardware decoding for .m2ts files
Added TV Show metadata fetching
Added option to correct movie metadata
Added DSI ping for better operation with AFP shares
Added folder tagging
Added metadata view indicator
Added support for metadata overriding using xml files
Added DVD menu buffering
Improved data buffering and playback performance
Improved network error handling
Improved filename parsing for metadata fetching
Improved NAS drives support and increased connection timeout
Improved video loading process
Improved playback position detection
Resolved audio synchronization issues
Resolved problems when streaming from an AirPort Extreme
Resolved issues that caused the first subtitle section to be skipped
Resolved performance and crash related issues for certain DVD files
Resolved audio playback issues when the connection to Last.fm fails
Resolved potential issues in shares handling and filename processing
Resolved AFP related crashes
Resolved .dvdmedia extensions and folder images not hiding
Resolved floating crash during metadata fetching
Resolved critical compatibility issues with iOS 5
Minor UI improvements
Many other miscellaneous fixes
Media Player 0.9 can be installed on your ATV2 (with aTV Flash black already installed) through the Maintenance –> Manage Extras menu.
Find out more about Media Player 0.9 on Firecore's blog.
You may also want to read:
aTV Flash (black) Beta6 for Apple TV 2 Now Available
How to Watch Hulu on Apple TV 2
Apple TV News from the Web: Edition 5