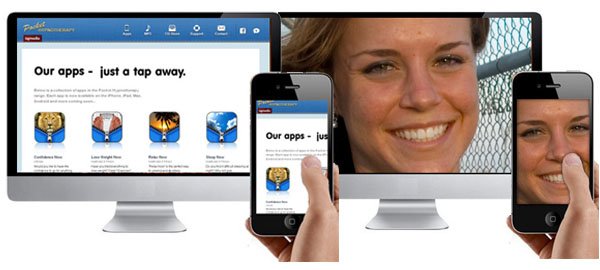 TapMedia Publishing, the creators of Fire for Apple TV and Videos for Apple TV, an AirPlay-enabled apps you probably wouldn't spend a whole 4 bucks on ($1.99 for each), has released two new, far more useful apps that bring great new functionality to the Apple TV 2.
Camera for Apple TV ($1.99) turns your iOS device into a real-time video camera for your atv2. The app streams your iPhone/iPad or iPod touch camera to your tiny black box via AirPlay. The frame rate is pretty low (it's actually a series of static images), but it's still pretty impressive and we hope to seeing the update coming soon with the improved frame rate.
Then comes Web Browser for Apple TV ($1.99) that brings a web browser to your Apple TV 2. It's also AirPlay-based and it streams the web pages from the browser running on your iOS device to big screen via atv2. This basic browser has built-in search bar and lets you mail links, bookmark your favorite web pages, and view multiple online documents including .pdf, .doc.
Update: We have some promo codes for Camera for Apple TV, Web Browser for Apple TV and Videos for Apple TV to give away. Retweet the contest message and comment on this Facebook post for your chance to win. The winners will be announced on Friday, May 27th.
You may also want to read:
SHOUTcast Radio App Updated to Support AirPlay
AirPlay Implementation on the Old Apple TV is Now Complete
AirPlay-Enabled Apps: Air Video (review)