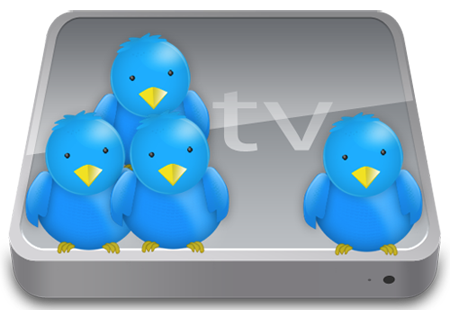 Patchstick.ca has released the first Twitter client for the Apple TV – aTVitter.
For the present, the application lets you access and display the three timelines: friends' timeline,  your own timeline and the public timeline.

It's also possible to display the detail view of a selected tweet.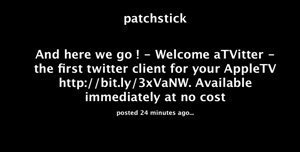 In order to read your and your friends' timeline, you need to login to your twitter account using the "Settings" menu. To logout, simply delete the current user name in the Setting menu.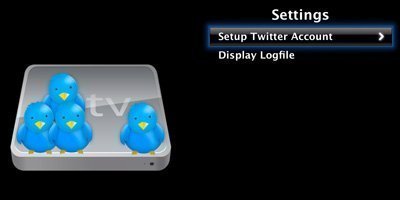 aTVitter also provides full iPhone integration for the Twitter account maintenance.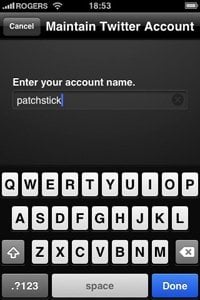 aTVitter it's free and can be installed via the free base version of PatchStick 3.0 as well as via the newest Update 2.4a
Patchstick's team ensure they are working hard to release more features soon. Full Twitter account management would be nice and the layout improvement – more than welcome.
Contact patchstick.ca to post suggestions, opinions and ideas of any kind.