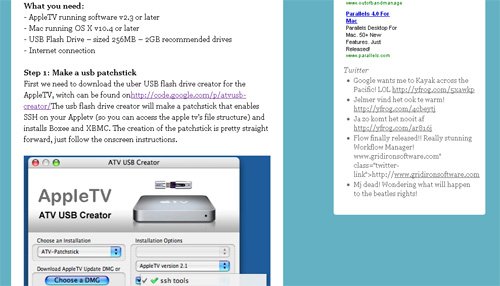 On his blog dannyruchtie.nl, Danny has published short but exhaustive tutorial on how to hack the Apple TV to run boxee, XBMC and enable an external hard drive.
In just four steps he explains how to create and install a patchstick, access Apple TV and enable external USB drives. He ensures the whole process is completely free.
Read the article here.