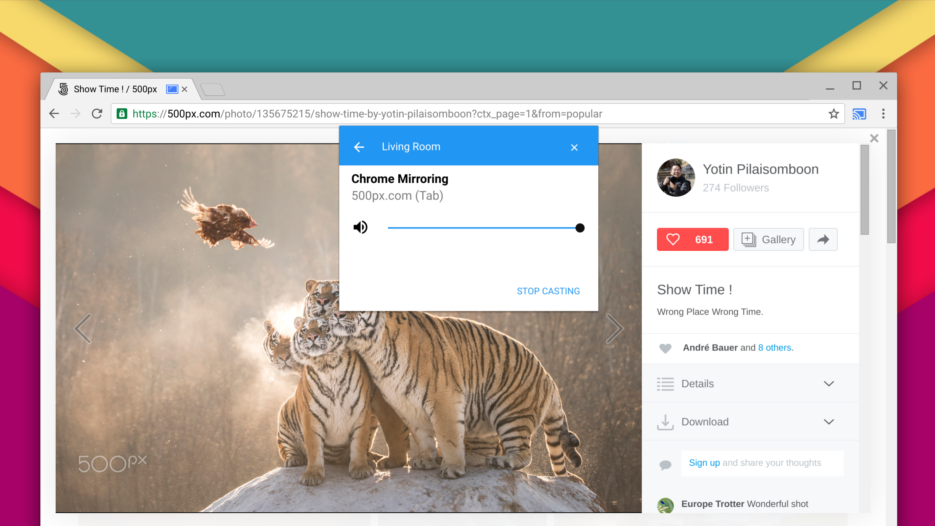 You've just bought a Google Chromecast and now you want to start streaming your favorite content as soon as possible. Well, if you want to stream content from your computer's browser onto your TV, then you're in the right place. By installing the chromecast extension, you'll easily be able to cast your browser tabs to your Chromecast. In fact, no matter if you love watching Ted, Vimeo, and Amazon Instant video, you'll be happy to know that you can stream all of them to your TV. Better yet, you can also use the chromecast extension if you'd like to stream your display to other people. With that in mind, below we'll tell you more about how to install the chromecast extension and make the most of it.
Requirements for installing the chromecast extension
One of the first things you need to keep in mind when it comes to installing the extension is that it's currently supported only by Chrome and Opera. If you don't know what Google Chrome is, well, this is a free browser that competes with Apple's Safari, Mozilla Firefox, and IE.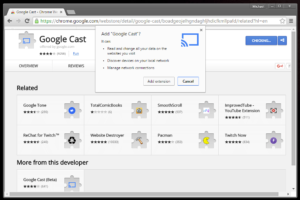 The operating systems the browser is available for include Mac, Linux, and Windows. Right now we're going to tell you how to install the chromecast extension on your Chromecast. If you don't have Chrome installed yet, be sure to download and install it first.
Installing chrome with the Chromecast Extension
You can skip this step if you already have Google Chrome installed. It's also important to mention that if you want, then you can also install Chrome for iOS and Android devices. Now, in order to download and install Google Chrome, you'll need to take the following steps:
Download Google Chrome from here. Once the link loads, you should click on Download Chrome and the download will start.
Once the installation is complete, the installer will launch automatically. If it doesn't, then you need to locate where the file was downloaded and start the installation manually.
At this point the installation process will begin. Be patient as your computer installs Google Chrome. Once Chrome is installed, you can proceed to installing the chromecast extension.
Chromecast extension installation
Open up Chrome on your PC and head over to the following link. Once you're there, you'll have to add it to Chrome by clicking the button. Your computer will not start to download and install the chromecast plug-in. Once complete, you'll notice a small icon if you look at the top right corner of your browser.
Cast videos
At this point you'll finally be able to cast videos from your computer to your Chromecast. To do that, you have to open any website that you want to cast in Chrome. Once you open it, click on the Chromecast icon in the top right corner. You'll also have to choose which Chromecast you want to cast to. To stop the casting, you just need to click the cast icon again. The process is very simple, but we guarantee that you're going to have a lot of fun using this amazingly useful extension.
Installing the Google Chrome extension in Opera
While in the past the chromecast plugin was only available for the Chrome browser, it seems that now it can also be used with Opera. As you may very well know, Opera is one of the most popular browsers in the world and not only is it fast, but it also offers you a lot of options to make the most of it. Being able to install the Google extension on it is one of them. Here's a guide on how you can do that.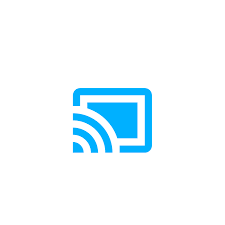 How to install the chromecast extension in Opera?
As you may have imagined, installing the extension in Opera is rather simple. You will need to be a bit patient and thorough though. In our example, we chose to use the Google Cast extension so we can make the most of Chromecast. Here are the steps you should take to install the chromecast extension in Opera:
Go online and download Opera.
Next, you need to download the Chrome extension that you can find in the add-on galley in Opera.
Go to the Google cast extension page in Chrome.
Click on Download Chrome Extension and then click to add it to Opera.
Once you do that, you'll be greeted with a message saying that the extension was disabled since it comes from a source they cannot verify. Here you just have to click on Go.
You're now in the Extensions page in Opera where you should click on Install in the Google Cast extension.
You'll be asked once again by Opera to confirm that you want to do this, so please do so.
Once you do that, you'll have managed to install the chromecast extension for Opera. Enjoy using it in the same way you'd use it in Chrome!