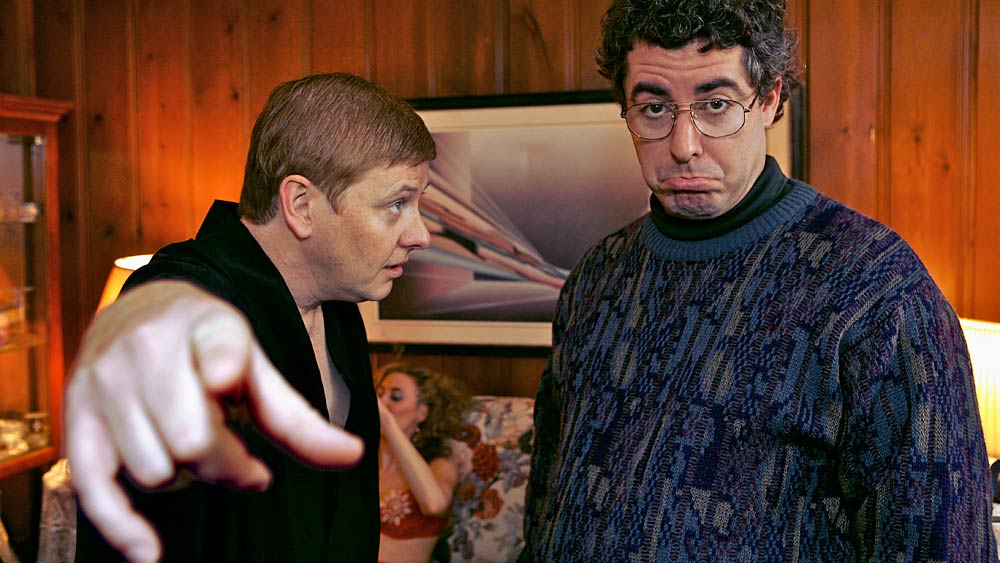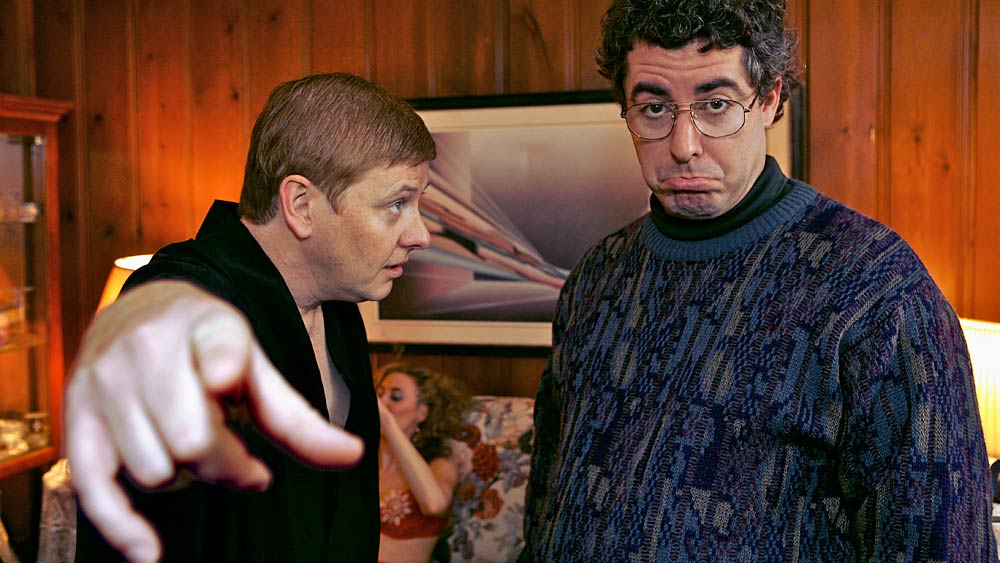 Of course by now you're probably already trapped in the grinding gears of the final Holiday Madness weekend so, more than ever before in 2013, it's the right time to slam it into neutral, pour some vino, light a fire and snuggle up with that special someone in front of the warm glow of your Apple TV.  And here's some cinematic stocking stuffers full of good cheer to soothe your weary holiday spirit and put some sizzle in that snuggle.
Holiday Pick for the Kids– 2003's, "I Want a Dog for Christmas Charlie Brown".  A reboot of the classic Charlie Brown series with updated characters (Snoopy has a brother?) as well as all the regular lovables trotted out to give the kids a sweet story sprinkled with some cool jazz and gently blended with a warm Christmas message. Basically, 41 minutes of fun for the shorties and peace on earth for all you parents with heavy shopping fatigue and smoking credit cards in your pockets.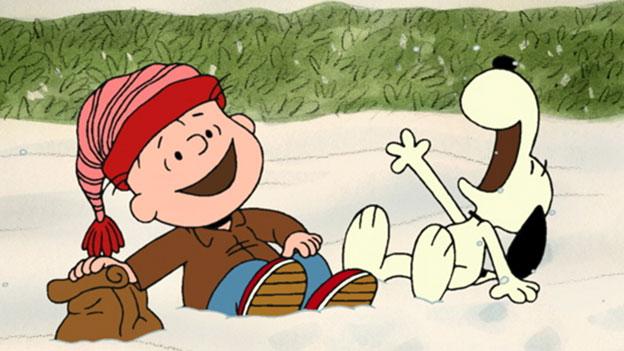 Buy "I Want a Dog for Christmas Charlie Brown" on DVD from Amazon.
Twisted Holiday Pick of the Week– OK, first off, you must tuck the kiddies in their beds before loading up this twisted X-mas tale about a Saint Nick that you may not be ready for because this version of Santa ain't very jolly! It's 2010's, "Rare Exports: A Christmas Tale", from Finnish Director Jalmari Helander and this inventive original is absolutely filled with adventure and dark laughs but it's rated "R" for very good reasons. Your visions of Santa Claus may never be the same again. Thanks, our Finnish friends!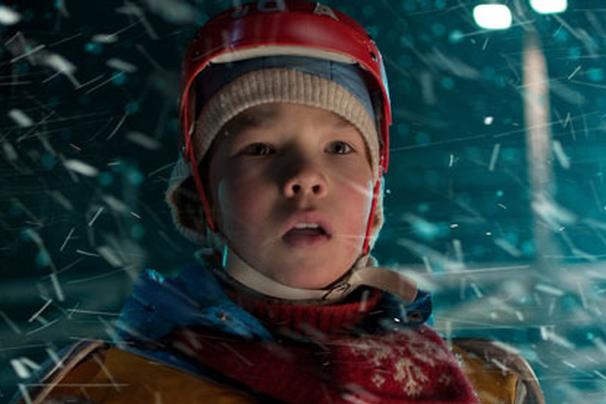 Buy "Rare Exports: A Christmas Tale" on DVD from Amazon.
Way, waaay off that beaten holiday path NF has 2005's, "Nobody Knows", from Japanese Director Hirokazu Koreeda. If you haven't experienced this heart rending film before than prepare to be moved through the entire range of your emotional scale from joy to laughter and from soaring hope to utter despair as the startlingly natural cast of child actors effortlessly shows us what it might be like to make your way in Tokyo all on your own with no guardian angels in sight. The actress You gives an unapologetic, bold performance as the self-centered mother who frivolously abandons her children to fate as the eldest boy, 10 year-old actor Yuya Yagira, tries valiantly to keep his family together. Bless the Beasts and the Children…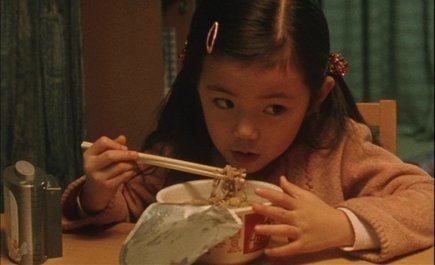 Buy "Nobody Knows" on DVD from Amazon.
TV Show Pick of the Week– "The Venture Bros.", from Creator Christopher McCulloch. Enjoy the goofy animated wackness as Dr. Rusty Venture and his raging he-man/bodyguard Brock Samson attempt to save the world with almost no help from the Mad Doctor's…special sons, Ventures siblings Hank and Dean. One season (14 episodes) of 25 minute blasts of very inappropriate hilarity with the inimitable comic voice of Patrick Warburton to add to the mad mix. Smoking is encouraged prior to viewing…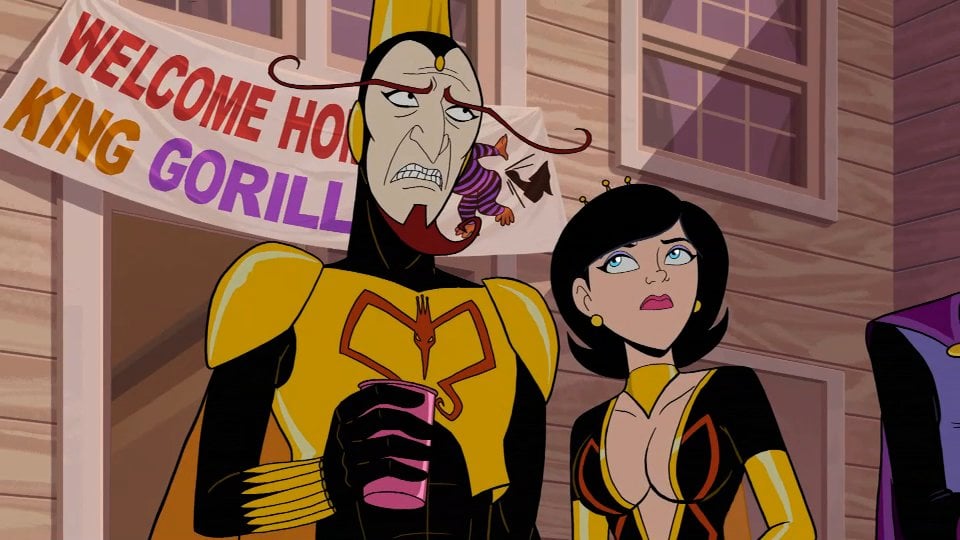 Buy "The Venture Bros." on DVD from Amazon.
If you're in the mood for a heartfelt indie that cuts to the bone then check 2010's, "Lbs.", from Writer/Director Matthew Bonifacio. Bonifacio takes us on what is undoubtedly a very painful personal journey of addiction, evolution and empathy as his sensitive hero Neil, a New Yorker beaten by body issues who punishes himself with food, struggles to come to grips with his life as he strives to evolve into the man he hopes he can be. A mature, intelligent and deeply human examination of what it means to make fundamental changes and the effects those changes have and don't have on the world around you.  Quietly brilliant and moving.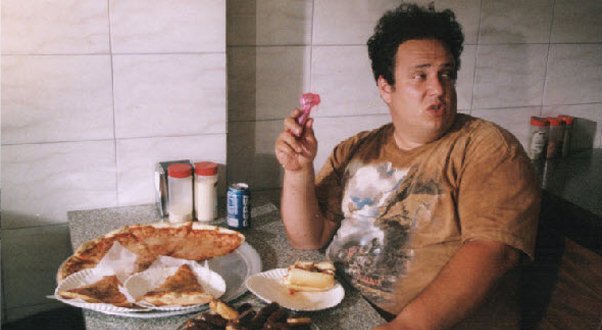 Buy "Lbs." on DVD from Amazon.
Looks like it's harsh drama week here on HP with 2002's, "Monster's Ball", from Director Marc Forster.  A raw, real film that takes a hard look at the intertwined lives of a family of prison guards and the culture of poverty and neglect that surrounds them. Halle Berry won an Academy Award for her searing performance as one of many grief stricken mothers clawing her way through that culture and Billy Bob Thornton equals her as a man at the other end, trapped in his own prison and tangled up in her sorrow mixed uncomfortably with his own guilt. A tough and unforgiving tale not for the faint of heart.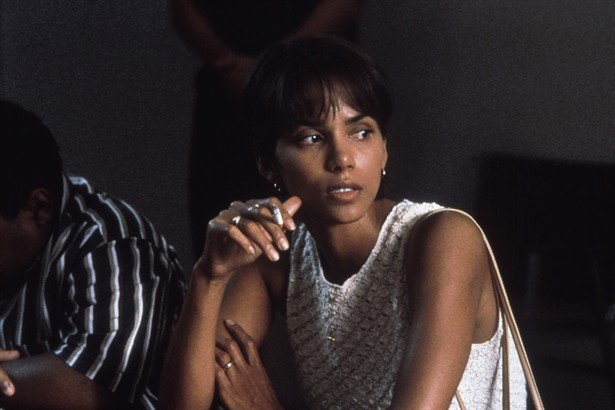 Buy "Monster's Ball" on DVD from Amazon.
Holiday Pick of The Week– A comic diamond in the rough, our Canadian friends give us 2010's, "Cooper's Christmas", from Director Warren Sonoda. Writers/Co-stars Mike Beaver and Jason Jones take us back to the colorful glory of the mid-80's with their funky take on X-Mas through the eyes (and VCR camera lens) of one not-entirely-ordinary family caught in the headlights of the holidays. With Dave Foley, Jennifer Baxter, Boyd Banks and a host of other "Coopers" (and Kids in the Hall alum) to keep you laughing, cringing and then laughing merrily along again.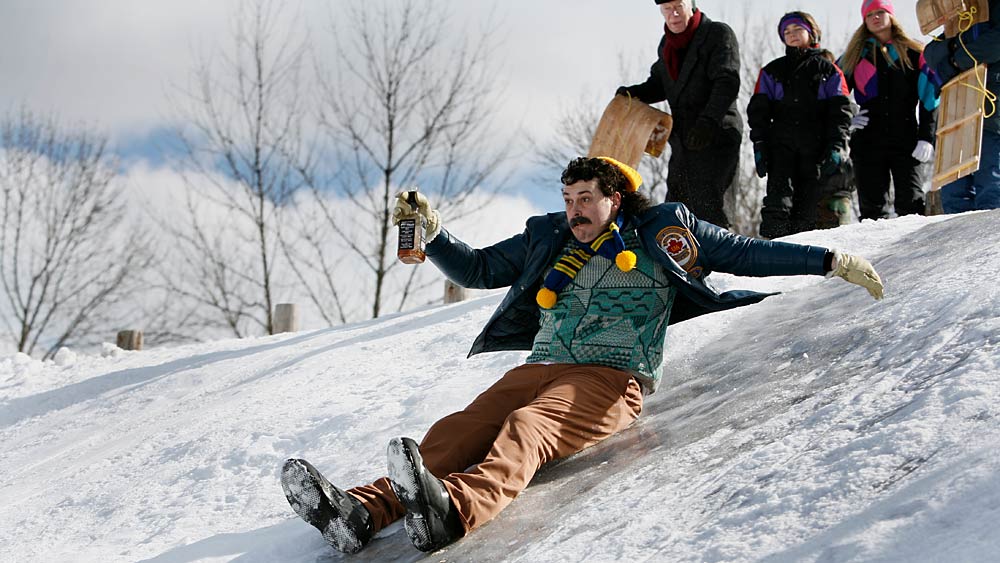 Buy "Cooper's Christmas" on DVD from Amazon.
Holiday Pick of the Week– 1990's mega-popular classic, "Home Alone", from Director Chris Columbus. Enjoy the harmless cartoon-like hijinks once again as an adorable Macaulay Culkin somehow gets left behind on the holidays then has to use his wits to defend his home against two bumbling burglars (Joe Pesci and Daniel Stern) with hearts of larceny. Christmas movies don't get much more fun than this one as the inventive 8-year old rigs his house like a booby trapped Rube Goldberg machine to hilarious effect, especially for the 5-10 year-olds in your own household. Warm X-mas message of familial love and forgiveness tacked on to the end free of charge!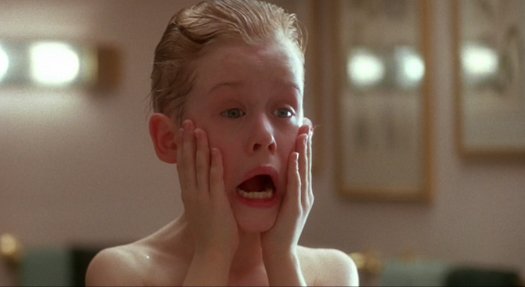 Buy "Home Alone" on DVD from Amazon.
Keep the little ones ho-ho-hoing with 2013's, "Despicable Me 2", from Universal Studios. Gru is trying to figure it out again and Minion(s) are running amok in this 98 minute film that will have your kids screaming in delight. And maybe even you will be too with great voice work from Steve Carrel, Kristen Wiig, Steve Coogan, Russel Brand and Ken Jeong just to name a few of the comics who get in on the gags. Winning!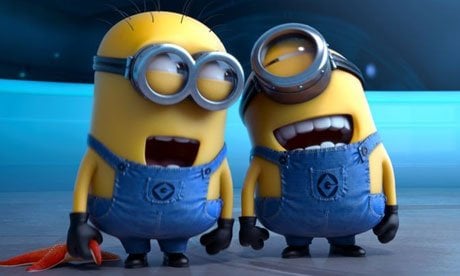 Buy "Despicable Me 2" on DVD from Amazon.
And after the rug rats are tucked safely in bed with visions of sugarplums dancing in their craniums, don't be afraid to load up 2013's, "Kick-Ass 2", from Director Jeff Wadlow. Aaron Taylor Johnson and Chloe Grace Moretz return for more foul-mouthed action as Kick-Ass and Hit Girl with Jim Carey joining the action this time as a hardcore crime fighter and bat-wielding psychopath, Colonel Stars and Stripes. The language is as raw as the first and the violence may be ramped up even more so we can't recommend this romp for your little guys but if you're old enough to know better and enjoyed the first one…get ready for more!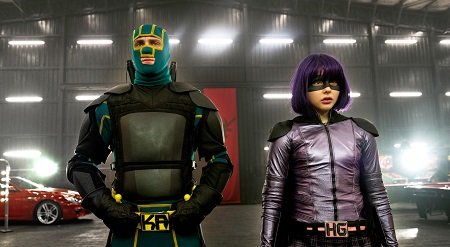 Buy "Kick-Ass 2" on DVD from Amazon.
That's all for this week so remember to stay on Santa's good side and save us a seat on the couch.