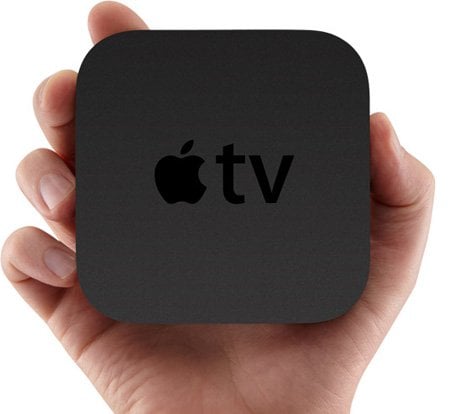 Our friends at the What's on iPhone network have just reviewed a game we think would work wonders with AirPlay Mirroring. Check their review of Bastion for iPad!
All eyes are swiftly turning towards Apple's fall media event, as they have at this point for years now. Most Apple fans are hoping against hope for unexpected updates to the iPad, iPhone and iPod, even as rumors have been swirling about changes coming for the increasingly popular Apple TV platform.
According to our friends at 9to5mac.com, the rumors may have some grounding in reality. A  was recently granted to everyone's favorite computing and entertainment giant that suggests the Apple TV will soon be able to connect into live television broadcasts, as well as record new shows with a DVR-esque application.
According to the details of the patent, new versions of the Apple TV device will give users the ability to check out current cable listings while simultaneously viewing content. And Apple's Granted Patent gives them exclusive rights to this technology.
While many current cable customers may be enthusiastic about tossing out their traditional DVR machines for an all-inclusive Apple TV package, chances are Apple is focusing more on integration with the television itself than with a cable box. That means the patent may only come into effect on TVs that come stock with Apple TV built in, as a set-top-box.
Hopefully September's media event will shed some further light on what's coming down the pipe, as fans of the low, $99 price tag on the current Apple TV may demand satisfaction that doesn't require the purchase of a completely new television.