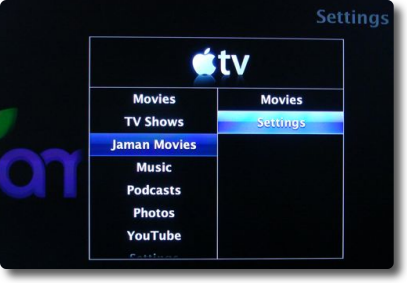 Did somebody not just ask me if Jaman TV was available for Apple TV Take 2?  Well, I guess, the answer is "yes".
Jaman just informed me a few days back that the Jaman TV plugin is now available for Apple TV Take 2.  I played around with it and am happy to report that it works flawlessly on my updated Apple TV.
As far as I know, there are no new features.  Just the ability to work with the new Apple TV 2.0 software.
The Patchstick zip file is available for download here.   You can refer to the original Jaman TV post (located here) for installation instructions and how to use the player.