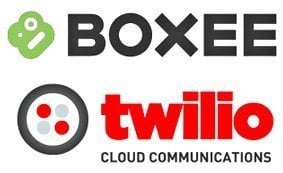 Hack Hack Hack, All Day Long,
Hack the phone while I sing this song,
Gonna hack TV too, gonna make it ring (bro?)
make it SMS & call, with Twilio
With these rhymes Andrew from Boxee tries to encourage developers to participate in "TV Meets Telephony" Hack challenge. Boxee has partnered with Twilio, a SF-based startup that has a very cool web-service API for telephony, to host a hackathon to see what kind of Boxee apps people can come up with using the telephone.  The contest will culminate in a 29-hour Hack Day on April 10th and 11th in both SF & NYC.
More details here.
[update] And the winners are:
1st place: Bring the Popcorn (Drew Baumann and Brett Hazen)
2nd place: Find My Phone (Fuzz the Destroyer)