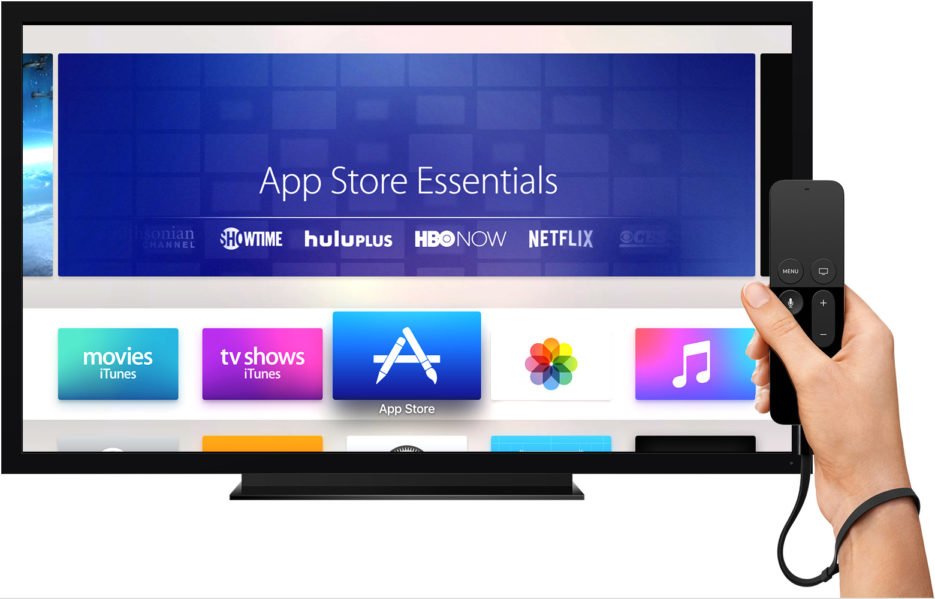 As a proud Apple TV user, the first thing you will want to know after you get it is how to download apps on apple tv. After all, the Apple TV is an excellent device for streaming music, movies, and TV from the internet to your TV. Whether it's content from Hulu, a song you found on Apple Music or a movie you rented from the iTunes Store, thanks to the Apple TV you can easily enjoy your favorite digital content on the big screen and from the comfort of your favorite armchair (or sofa).
One thing you need to know about the Apple TV is that it comes preinstalled with a lot of useful apps. Some of them include MLB.TV, YouTube, WatchESPN, HBO GO, but also PBS, Hulu, Netflix, and more. However, maybe these apps are not enough for you and you'd like to add more apps to it. If that's the case though, then how to add apps to apple tv? Well, about that and more we're going to tell you more below. One more thing to keep in mind: adding apps to apple tv also depends on the Apple TV model you have.
4th Gen Apple TV: Yes
Okay, so you have a 4th Gen Apple TV and you would like to add apps to apple tv. Can you do that? Fortunately, the answer is yes! The 4th Gen Apple TV was introduced in late 2015 and as Tim Cook said at the time, the TV was built around the idea that applications are the future of TV.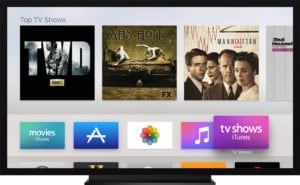 When it comes to installing the apps on your device, it's as simple as installing them on your iPad or iPhone. It's true that the operating system is a bit different and this means the installation process also differs. However, it's not a big difference. Here's a short guide on how you can download apps on apple tv and install them.
Search for the app you want to install, highlight it and then view the detail screen for it by clicking the touchpad.
At this screen, you'll need to click the Install button. If the app is paid, you'll see a price instead of the Install button. Begin the installation by highlighting the button and clicking the touchpad.
To proceed with the installation, you may need to enter your Apple ID password. Do this by using the onscreen keyboard and the remote control.
Once the installation is launched, you'll notice an icon appearing in the button that shows how long until the installer completes.
When the app is finally downloaded and installed, the button's label will change to Open. You can open the application by selecting it or returning to your Apple TV's home screen.
3rd Gen Apple TV and Earlier: Channels are added regularly by Apple
Can you download apps on apple tv 3rd gen? Unfortunately, the answer is no, but luckily Apple does add them on a regular basis. For instance, when the Apple TV was launched, it featured less than 10 channels of online content. Currently, there are dozens of them and what's surprising is that Apple continues to add a lot of them as new ones appear.
It's important to note that there isn't a fixed schedule for new channels to be added to the Apple TV and users also have no control over whether they're installed or not. So if you just turned on your Apple TV and noticed a new icon on the home screen, then this means that you can access new content. There are also cases when new applications are bundled together with certain updates to the Apple TV's software. These days though, channels are added to your Apple TV as they're ready.
3rd Gen Apple TV and earlier: No
If you want to know how to get apps on apple tv 3rd generation, well, you cannot actually do that. While it's true that the operating system for the Apple TV 3rd Gen and earlier is similar to the one the iPad and the iPhone use, it has limited features. Most importantly, you won't be able to download apps and install them. Fortunately, new apps do get added to it.
Adding apps via Jailbreak
Without a doubt, there are many people who aren't happy with the idea that Apple is the only one that decides what apps make the cut and which apps do not. Therefore, if you'd like to install apps that Apple currently doesn't allow, then you may want to jailbreak your device. Jailbreaking is a process that makes certain changes to the device's core software in order to remove certain restrictions imposed by Apple (usually on installing software).

If you would like to actually jailbreak your device, then you can do so by using special software. Some examples include Pangu, iJailbreakPro (this is a paid tool), and Seas0nPass (free tool). Jailbreaking may not be possible on all Apple TVs (firmware version is very important as well), so be sure to keep that in mind before deciding to jailbreak your device.
Once the jailbreaking process is over, you can proceed to install tools such as XMBC or Plex so you can access content that Apple currently restricts. At this point you may be wondering "can you add apps to apple tv?". Sure, you can install a lot more apps than before, but the apps need to be compatible with your Apple TV.
Now that you know how to get new apps on apple tv, you can start checking the most popular ones and see how you like using them with your Apple TV. Have fun!