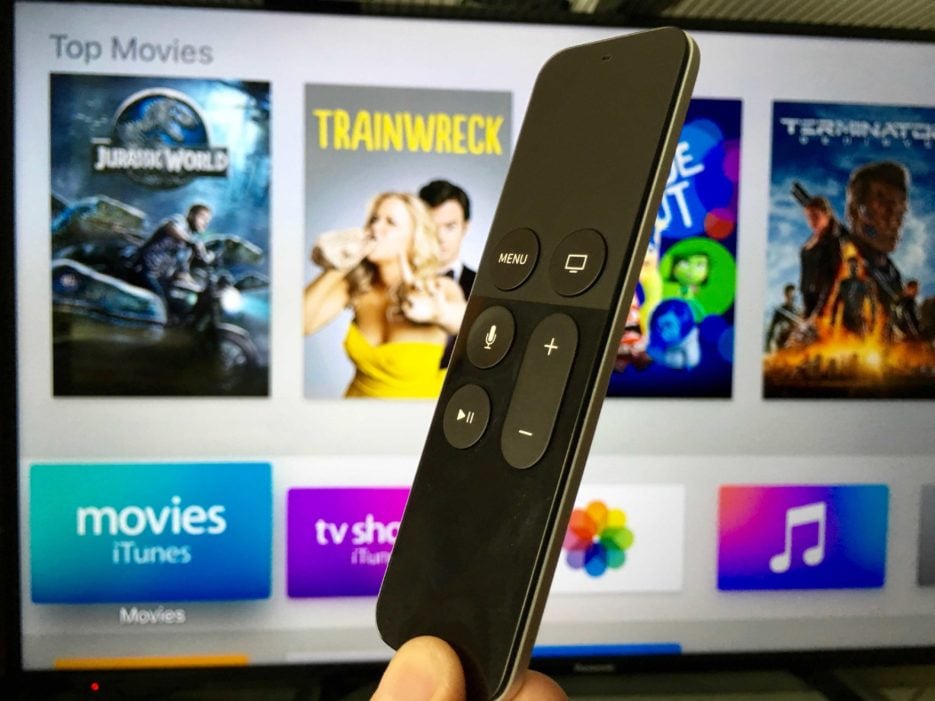 What is apple TV good for? Well, if you've never used an Apple TV before and you're wondering why you need to get one, then you're in the right place. First of all, with an Apple TV you gain access to thousands of TV shows, movies, apps, and a lot of high quality content. Secondly, many apps on the App Store are very affordably priced, so you don't need to worry about poking your wallet to get some if you really want to. If you never had an Apple TV before, then below we'll tell you more about it and why you may need to get one fast.
Pros
The Apple TV is a stylish, easy to use and affordable set top box.
It costs $149 and $199 for the 32GB and 64GB variant, respectively.
Cons
The Apple TV ties in to iTunes, which some people may not really like.
What is Apple TV?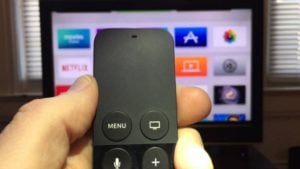 The Apple TV is basically a set top box that give you access to a lot of content, including movies, TV shows, apps, and more. You can purchase them or rent them from iTunes and other services, including Netflix, YouTube, etc. In other words, Apple TV simply takes the content that would otherwise be tied to your Mac, iPad, and iPhone and lets you enjoy it on a bigger screen. In terms of quality, the Apple TV is capable of outputting content in Full HD resolution.
Apple TV channels
One thing you need to know is that the Apple TV doesn't actually offer you access to free to air channels as it's the case with a regular TV. On top of that, it's also not a digital video recorder that can help you record your favorite movies or shows while you're at work. On the other hand, it does offer you access to channels where you can watch a lot of content based on your preferences. You can also use OnDemand services in the same way you would on your iPad and iPhone.
If you're in the US, then by getting an Apple TV you can gain access to a lot of useful apps and channels. Some examples include WatchESPN, Lifetime, History, but also A&E, PBS, Disney Junior, Disney XD, HBO Go, Hulu Plus, and more. The good news is that Apple adds new channels quite frequently, so the amount of content you can access greatly increases over time. This is amazing if you're the type who wants to keep up with the latest TV shows and movies.
Can I use my current TV with it?
One of the first things you need to know if you want to get an Apple TV is whether your current TV is compatible with it. As long as your TV has an HDMI port, then there's no reason why you shouldn't be able to use the Apple TV with it. Keep in mind that your TV needs to also be capable of 720P or Full HD output at 50/60Hz. While the chance your TV may not meet these requirements is low, there may be expectations. This is usually the case if you have an old CRT TV. Also, in order to access content stores, including the iTunes store, you need to have a broadband connection.
What can you play on the Apple TV?
The Apple TV supports a wide range of file formats, including M-PEG, MPEG-4, and H.264. In terms of audio, it supports Audible (formats two, three, four), MP3 VBR, MP3, protected AAC, AAC, HE-AAC (V1), WAV, and Apple Lossless. In terms of image formats, the Apple TV supports TIFF, GIF, and JPEG images.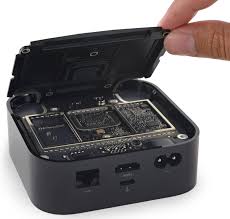 One of the most important things you need to know about the Apple TV is that you can use it to turn your dumb TV into a smart TV. You can easily access the likes of Vimeo, YouTube, Netflix, but also iTunes movies and TV programs to enjoy the latest video content. Better yet, you can also view images on Flickr and watch Sky news live.
Verdict
As you can see, there are many things to like about the Apple TV. First of all, it's simple to use and it's very well built as well. On the other hand, some people may argue that they don't really have access to as much content as they would like. If you look at the competition (we're looking at you Roku!) you'll notice that there are other options you may want to check out.
Truth be said, there are certain features that will only work with the Apple TV, so that's also something you may want to bear in mind. All in all, the Apple TV is a great way to access large libraries of content and keep up with your favorite movies and TV shows. If you're a couch potato or find yourself spending too much time looking for great content on your cable TV, then you may want to switch to the Apple TV as soon as possible. It's definitely worth it!