news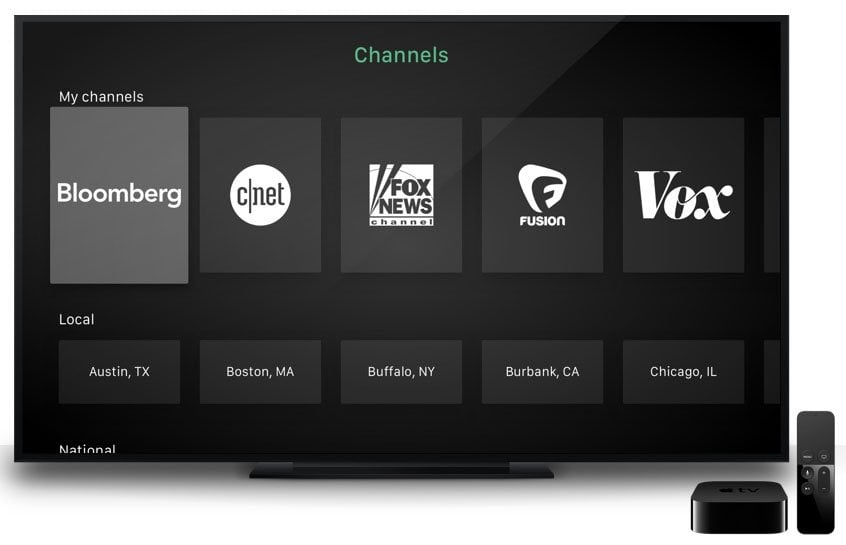 Watchup, the on-demand streaming news service that allows users to custom curate their own newscasts, is now available on the new Apple TV.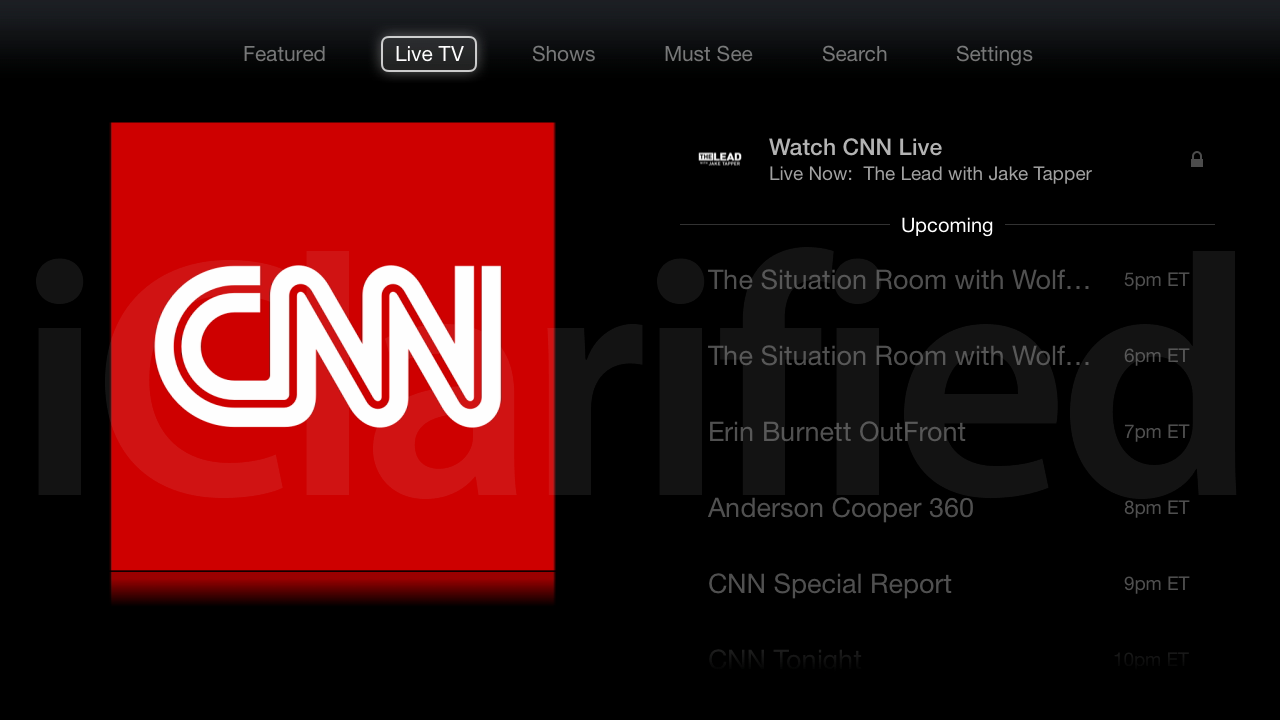 Apple TV has just gained a new CNNgo channel featuring live streaming and on-demand content. CNNgo requires a subscription to a participating pay-TV partner for viewing live content and full shows, while the short clips can be watched without a cable subscription.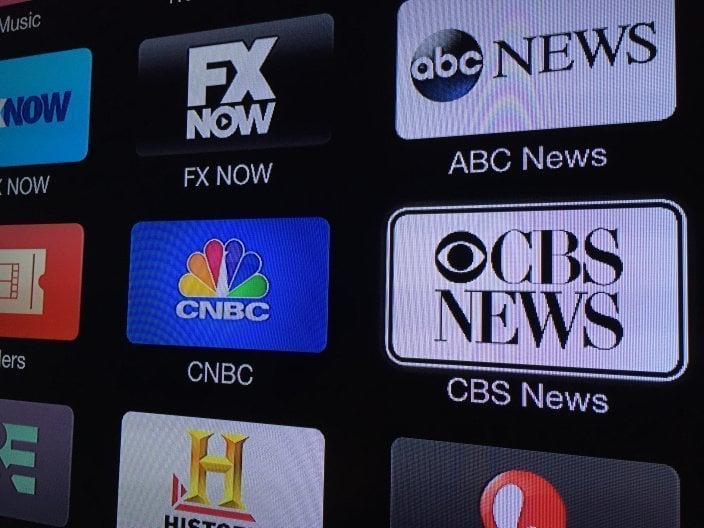 It's not over, people! Yet another channel made it to Apple TV screens in the form of CBS News. It is really overwhelming to find that the channel appeared on Apple TV just hours after it was unveiled, and even before it hit the App Store and Google Play store.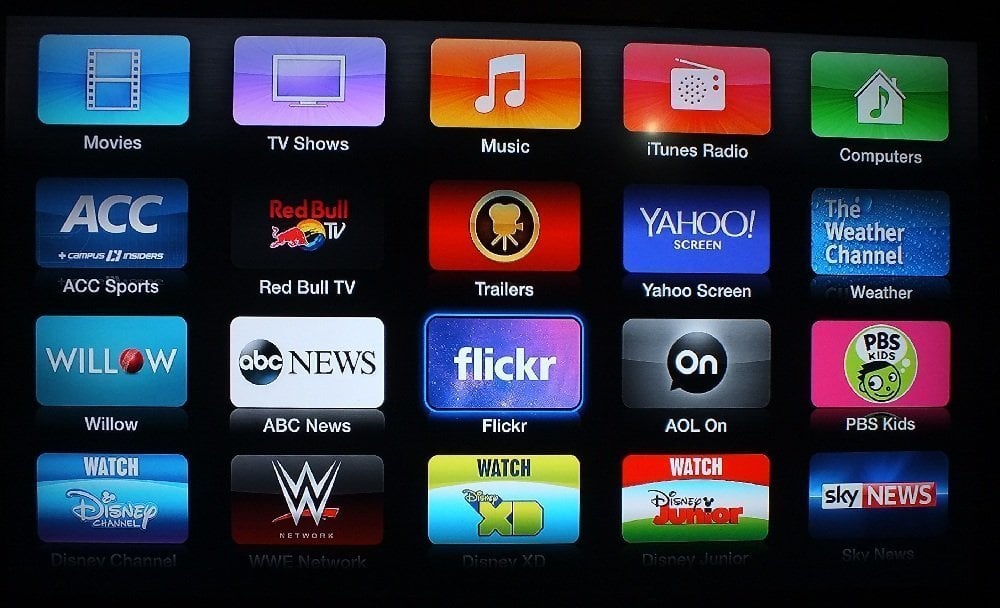 Users turning on their Apple TV today will be surprised by an increase in the number of channels clashing it up on their big screens. That's because Apple TV just gained four new channels – ABC News, PBS Kids, AOL On & Willow TV, and a redesigned Flickr channel.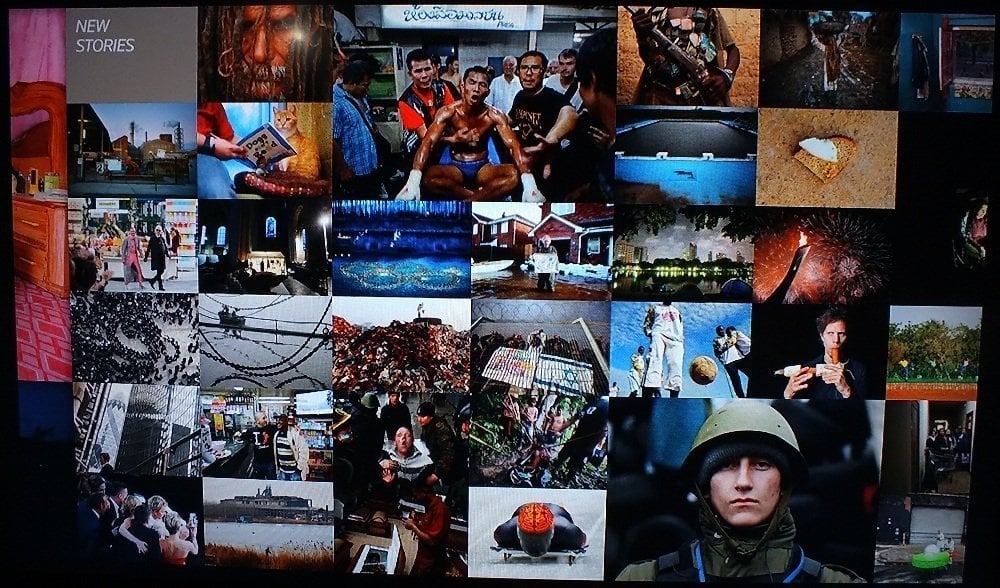 The Wider Image is an award-winning photojournalism app from Thompson Reuters. It is a fresh take on reporting stories among news apps, revolving mostly around photographs. Stunning snaps taken by renowned journalists are stacked, with intermittent text, interactive sections, audio, stats and more. The app just got updated bringing a bunch of new features and for us, Apple TV users, AirPlay compatibility is the noteworthy one.