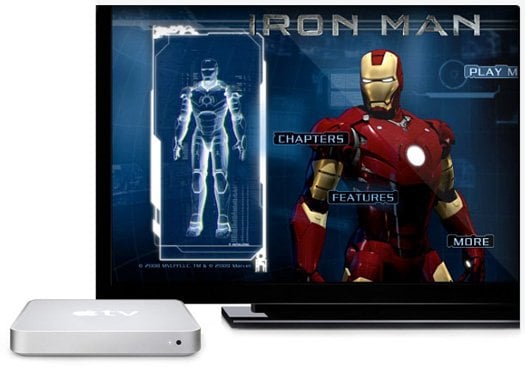 It took not more than a few days to get almost all the important hacks and plugins working in 3.0 update.
nitoTV
Released yesterday, 0.8.1 version (direct download) now supports 3.0 update.
nito says some features may have no chance of making it back in. Couchsurfer and RSS are not working, but they have restored the functionality for DVD, MPlayer, QuickTime, Weather, Network, download, installer and Application Launching sections.
Audio volume and sub toggling and resume returns in QuickTime playback! It is possible to turn off the volume control in General settings if this is not a desirable feature.
Guys warn things may be a little buggy from the OS transition.
Follow nitoTV thread at Hackint0sh.org
XBMC