3d
Before I say anything, you need to see the above video. I swear, it's awesome.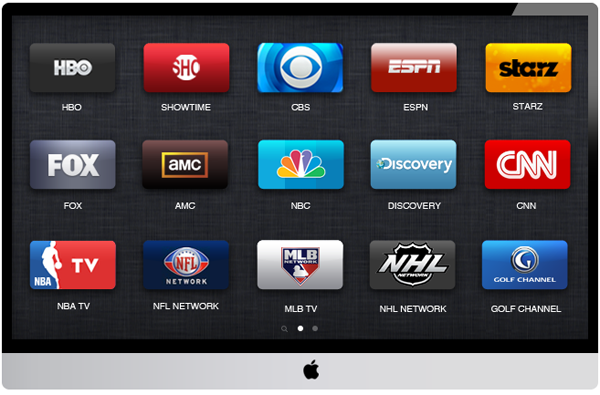 Rumors have been swirling for nigh on a year now about what would come to pass when Apple finally delivers its television. Not that the Apple TV is any slouch mind you, but visions of a fully integrated Apple HDTV have had experts and fanboys alike drooling. News about a possible release schedule and what could be expected of this hardware has been slow to nonexistent in recent months leaving many people filling that informational void with speculation. One particularly juicy daydream was just delivered by our friend over at The Verge and we simply had to pass it on. So here is one die-hard's dream of the perfect Apple TV.
That's right, folks! No longer do we have to stream Netflix movies or mirror our Angry Birds from the iPhone to our Apple TV in that ridiculous 2D! It is time to go 3D! What's that, you hate 3D glasses? That's okay. With Stream TV we are going glasses-free 3D! According to a story from the great team at Macworld, Stream TV Networks, who develop glasses-free 3D technology for TV sets, announced that they are enabling Apple TV users to beam Apple TV content or the content from our other iOS devices to the 3D TVs using the company's Ultra-D autostereoscopic technology.