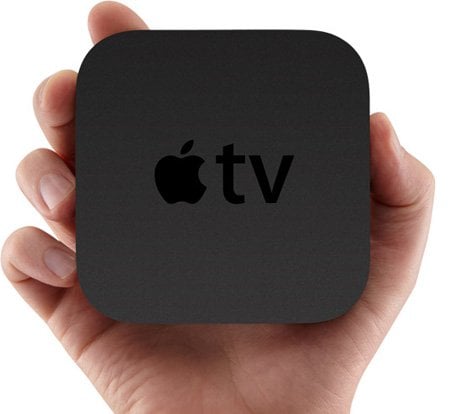 During yesterday's Q3 earnings call Apple CEO Tim Cook announced that the company sold 1.3M Apple TVs in Q3 2012, up more than 170% year over year, that totals at 4M units so far this fiscal year and 6.8M since Apple began selling the iOS-based, $99 model (Apple TV 2 and Apple TV 3). Tim Cook called these numbers "pretty incredible."
Cook also said that "Apple TV is still at a level that we would call a >>hobby<<" but he admitted that the company continue to pull the string to see where it takes them. "There is a lot of people here that believe in Apple TV. We do it because we think it'll lead us somewhere," he added.
Where? Apple has been long rumored to be working on an Apple TV set, which, according to the latest rumors, could be released in 2014.
Back in May China Business News reported that Foxconn, Apple's Chinese manufacturing partner, has already started a pilot production of the new Apple HDTV:
Insider sources told China Business News that a Foxconn factory in Shenzhen has received orders for an Apple "smart TV" and is producing them on a trial basis.
Other rumors claim that Sharp is set to begin delivering LCD TV panels to assembler Foxconn in order to begin building Apple television sets.
According to the experts at Stuff, when Apple HDTV does finally hit the market, it may start as a US-only release, because of the content rights.
Be sure to follow us on Facebook, Twitter or Google+ for the latest updates on the rumored Apple TV set.