The devs of IceFilms XBMC plugin for Apple TV haven't given up after FBI took down Megaupload, the source of the most of IceFilms links, and they just released a new IceFilms 1.0.24 beta that supports RapidShare links. 2Shared links are still an option too. Going forward links will be posted to both 2Shared and Rapidshare so users will continue to see both in the sources section.
According to the developers, the new beta isn't perfect but "it's a development build and updates will be pushed through quickly." There seems to be a bug with the tvshownextaired script but this should be fixed quickly as well.
The devs have disabled the metadata install pack from 1.0.24 so if you are doing a fresh install of this release you won't be able to get metadata until the beta testing is done 1.1.0.
Things to know about RapidShare:
– Time limit on files varies to what appears to be server load, busier they are the longer you wait;
– No download limits, you can download as much as you want per day;
– Files stream and download just like Megaupload – still high quality AVI and HD scene releases.
To update to version 1.0.24 open XBMC, go to Videos -> Add-Ons -> Get More ->Icefilms -> Update. Some users report this didn't work and they had to reinstall IceFilms. Here is how to install the new repository:
Open XBMC, go to Settings > Addons > Install from zip file, browse to your downloads and select it. Repository installed!
Now you can install Icefilms.info from within XBMC, by navigating to Settings > Addons > Get Add-ons > anarchintosh add-ons.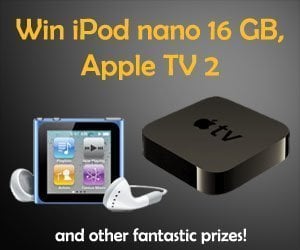 Here is a video of the new IceFilms in action:
[via hd420p]
You may also want to read:
AppleTVHacks Best of 2011
Will record 1.4 mln Apple TV sales take Apple to iTV?
How to jailbreak Apple TV 4.4.4 using Seas0nPass – untethered (tutorial)
How to Watch Hulu on Apple TV 2